This gorgeous new show created by Fidget Feet and Ceol Connected premiered at Siamsa Tire this February.
On-tour September/October 2023
Dates now released
Co-produced  by Ceol Connected and Fidget Feet
A new aerial dance & traditional music production for young audiences
Suitable for children ages 6+ and their adults
Draíocht Theatre – part of Dublin Fringe Festival 
Friday 22 September 10am & 12.30pm school shows
Saturday 23 September 1.00pm & 4.00pm family shows
An Grianán Theatre
Thursday 28 September 11.00 am school show
Friday 29 September 11.00am school Show & 7.00pm family show
Saturday 30 September 11am school show
LimeTreeTheatre – Bualadh Bos Children's Festival
Thursday 5th October 6.30pm family show
Friday 6th October 9.30am & 12.15pm school shows
Civic Theatre
Tuesday 10th October 3.00pm Matinee & 7.00pm Family shows
Wednesday 11th October 11.00am School Show 7.00pm Family Show 
Barboró International Arts Festival for Children
Saturday 14th October 6.30pm Family show
Sunday 15th October 1.00pm & 4.00pm Family show
Monday 16th October 9.45am & 12.30pm School show
Monday 17th October 9.45am & 12.30pm School show
Sold Out
Come on an imaginative journey where aerial dancers dance like the waves of the sea, where a fiddler soars high, and where cloths made from the night and light and half-light suspend, float and fall.  And let's not forget the very mysterious antique lady of the river whose feathers explore what lies behind the moon once it spins round!
Ceol Connected and Fidget Feet are two leading production companies currently operating in Ireland, creating high quality and engaging work that has toured Ireland and internationally.  Since 2011, Ceol Connected has produced shows, festivals, events, albums and other arts experiences for children that draw inspiration and intrigue from the world of traditional arts.  Since 1998, Fidget Feet have created, established and nurtured the aerial dance sector in Ireland and created international connections and collaborations and for 10 years has created and toured work for young audiences .
When the Moon Spun Round is an exciting new production that brings together the synergy of Ceol Connected and Fidget Feet in an impactful work.  The coming together of artists and performers from the worlds of aerial dance and traditional arts has resulted in a unique experience that is sure to leave audiences of all ages enthralled. 
When the Moon Spun Round is inspired by a selection of W.B Yeats poetry and stories that can be found in The Moon Spun Round publication edited by Noreen Doody and illustrated by Shona Shirley Macdonald.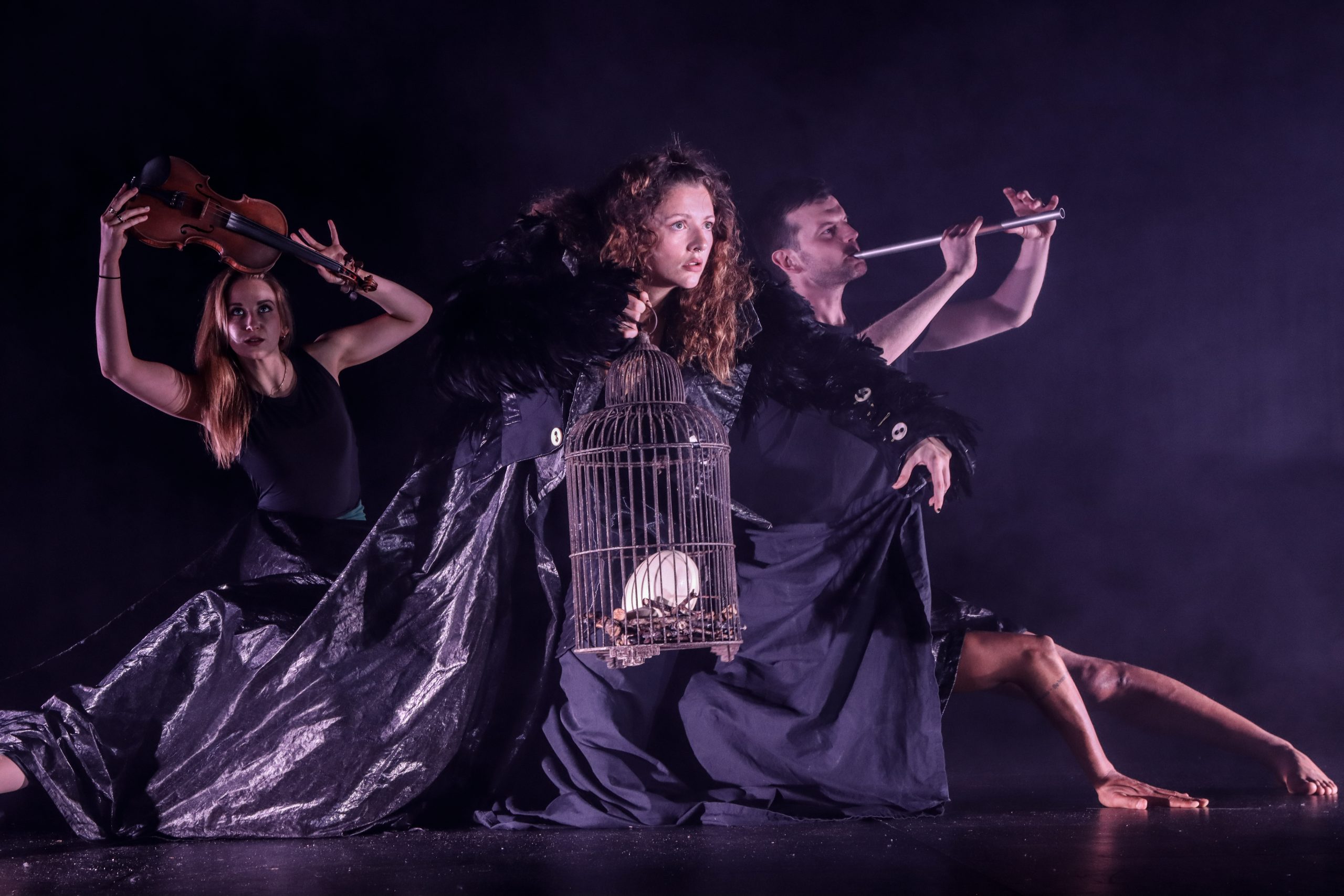 "Making this show and working with Ceol Connected has been an absolute joy.  Working with a company that loves making quality new work for young audiences as much as we do is magical.  Since meeting Thomas at IPAY (as part of an Irish delegation funded by Culture Ireland) it was clear that we'd work together and become life-long friends.  He is an amazing musician, performer, composer and producer – and adventurous enough to take flight with Fidget Feet while playing the Uilliean pipes on our first project together (Handful of Dreams) last year!  I'm so excited for audiences to see this gem of a new show that we've created together – drawing inspiration and intrigue from the world of traditional arts and music When the Moon Spun Round delivers all the Fidget Feet aerial magic, dance, costumes and storytelling you'd expect, married with Ceol Connected's gloriously joyful music. I can't think of a better way to kick-off our Fidget Feet 25 year anniversary celebrations this year…  "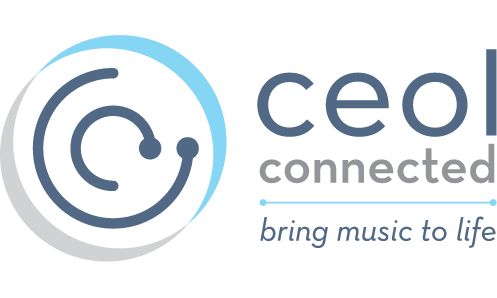 Ceol Connected creates beguiling and gloriously joyful work for children that draws inspiration and intrigue from the world of traditional arts. Their work includes gig theatre productions, sensory arts experiences for children with additional needs and Tradoodle Festival, Ireland's only traditional arts festival for children.

Visit ceolconnected.ie to find out more
"It was the cats who noticed it first; the moon had spun round. And with a great and mischievous smile the moon asked for a new dance for all."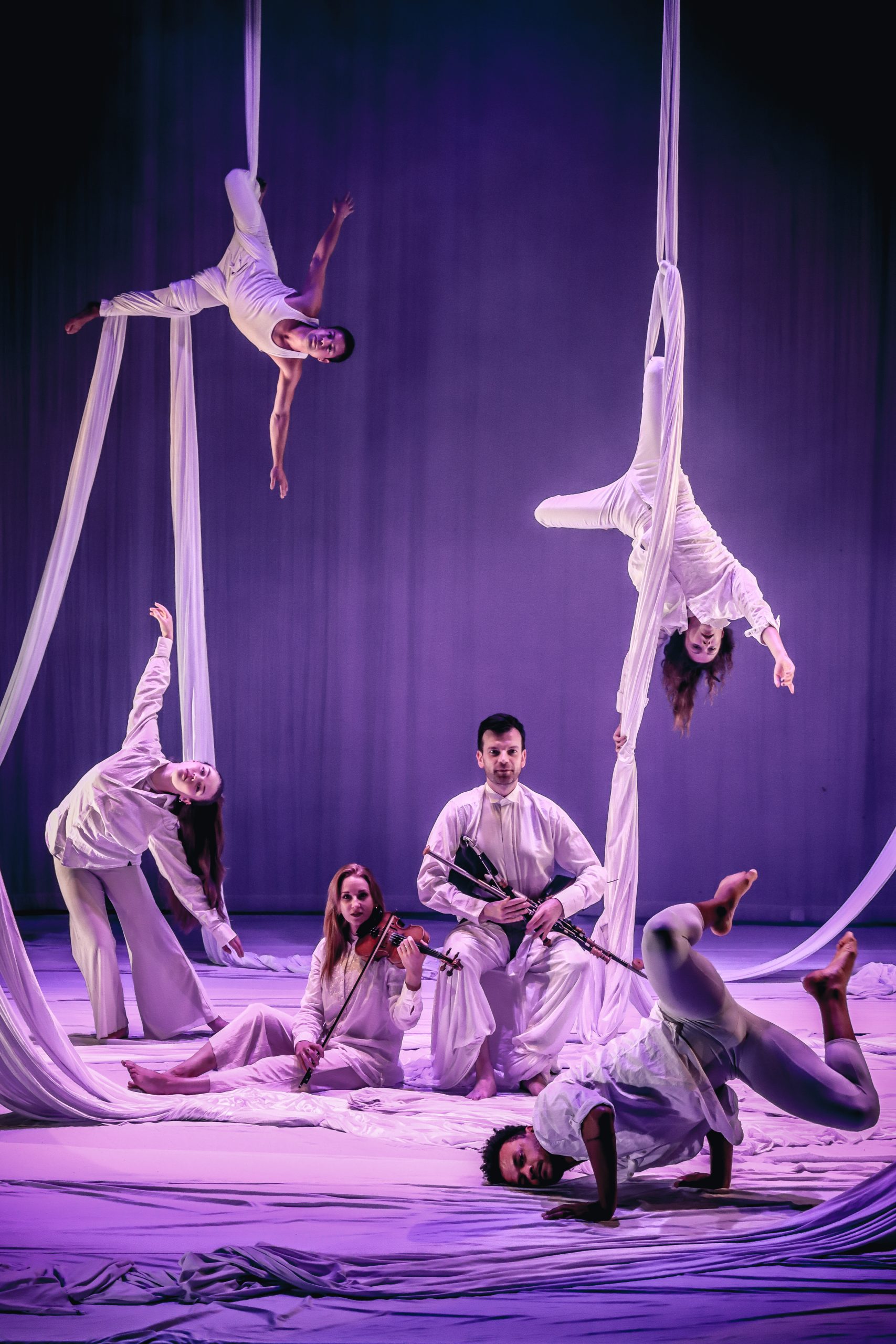 CREDITS
Co-created and co-produced by Ceol Connected and Fidget Feet Aerial Dance Theatre
Music Composed by Thomas Johnston and Jym Daly
Poetry by Jym Daly & based on the children's poems of W. B Yeats from the book "The Moon Spun Round"
Directed & Choreographed by Chantal McCormick
Performers
Tara Dunne, Rosie Stebbing, Hannah Scully, Oran Leong, Vitor Bassi and Thomas Johnston
Narrator Olwen Fouéré
Choreography co-devised with Chantal McCormick and performers
Lighting Design Sebastian Pizarro
Set Design Orla Kelly
Costume Design Paul Shriek
Projection Design Jym Daly
Dramaturg Lali Morris
Production Manager Fintan Sweeney
Sound Engineer Tomás Donaghy
Studio Engineers Seán Óg Graham and Trevor Hutchinson
Sound Design and Arrangements Stephen Markham
String Arrangements Niamh Dunne
Rigging design, head rigger and winch operator Keylor Rojas Fernandez
Assistant rigger and winch operator: Naomham Joyce

"The creation and development of When the Moon Spun Round has been exhilarating – and I know that will translate to the audience experience. I met Chantal at the International Performing Arts for Youth showcase in Philadelphia a number of years ago and we have not stopped dreaming since. This show has brought the worlds of Ceol Connected and Fidget Feet together in a way that brings those dreams to life. Audiences of all ages are in for a real treat!"
WHAT IS AERIAL DANCE?
It's Dance! It's Creative! It's flying with style! Combining athleticism & creative expression. While using low-hanging trapeze, aerial silks, spirals, hoops & cocoons. A beautiful art form, while having fun and building strength!
Wanna try it out?
Our Aerial Creation Centre in Limerick provides workshops, kids classes, adult classes & bootcamps.
WE ARE CELEBRATING 25 YEARS!
2023 marks 25 years of Fidget Feet leading the way in aerial performance in Ireland. 
We'll spend the whole year celebrating with our audiences, funders, partners, board, staff, artists, arts workers and sharing with you ALL what we do best which is Aerial Arts for ALL!