Clare County Council and Fidget Feet present
An Award-Winning event
A day of music, dance and aerial
Watch our performance of Clare Mela here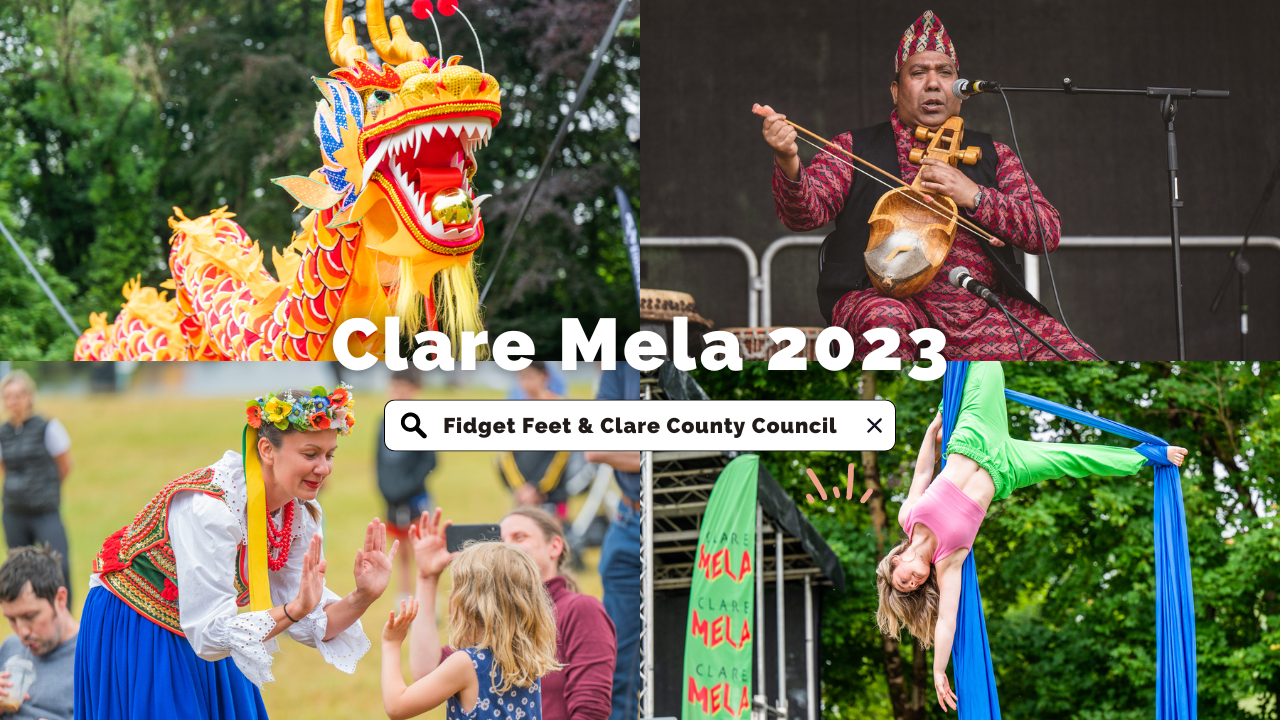 A free arts event to celebrate cultural diversity.
Which took place Saturday 10th June 2023 at Two-Mile-Gate Lakeside Park, Killaloe, Co. Clare
A fantastic line-up who showcased their talents in a beautiful outdoor setting.
From powerful rap to captivating aerial dance, Chinese dragon dancing, unforgettable African drumming, enchanting Nepalese music, A wonderful Polish folk performance, dance and much more. 
It was a fun and lively day out for all the family. 
A collaboration with i4drum and Nepalese Musicians – Hiralal, Ramji Gaine, and Brian Fleming
Brother Hiralal and Ramji Gaine are talented sarangi musicians. Their music has been described as melodic, rhythmic, and haunting with the sweet sound of the sarangi instrument resembling the human voice and powerful percussion of the Madal. They will meet forces with i4drum, 4 drummers hailing from Ireland, India, Ghana, and Chile.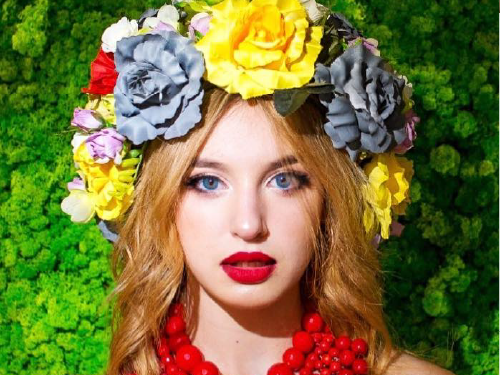 Kseniya Doroshenko
Kseniya Doroshenko is a singer and musician from the Ukraine. Kseniya arrived to Ireland at the beginning of the war against Ukraine. She has been performing in Ireland since at various events. Her flair comes through in her enchanting piano playing a singing style.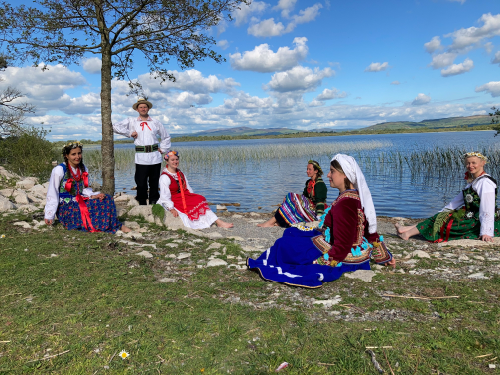 INISOWIACY
Inisowiacy is a polish folk group from Ennis, Co.Clare promoting Polish culture and heritage primarily through traditional dance, music and costume. They combine these elements along with play-acting, storytelling, natural history, cuisine and crafts. Their view of culture is a way to connect with all the community, not just the Polish diaspora, in Ennis and Clare, but as well as nearby counties and Polish organisations abroad. Often they demonstrate the similarities between Irish and Polish folk traditions and the beauty of their individual uniqueness.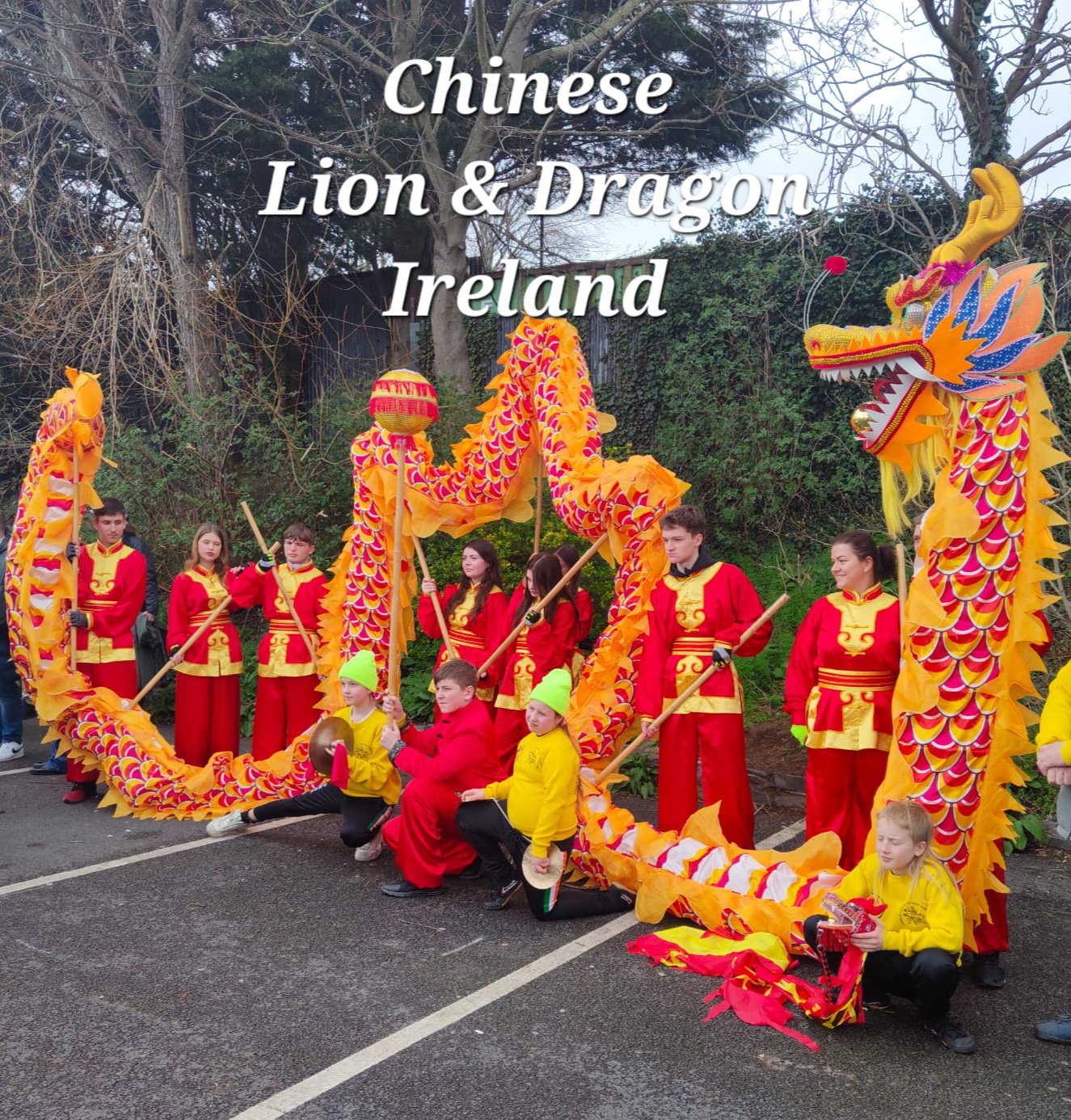 Chinese dragon from Dublin
Chinese Lion Dance Ireland has extensive experience in Traditional Lion Dance and kung fu displays. Great care and attention to detail is given to ensure their performances are always respectful to the art of Lion Dance and its traditions. While our focus is Southern Lion (Fut San & Hok San styles), they also perform Dragon Dance & Unicorn Dance. They are representatives in Ireland for the Songshan Traditional Shaolin Wushu Academy China.
A day of music, dance and aerial

Funded by Clare County Council and the Arts Council of Ireland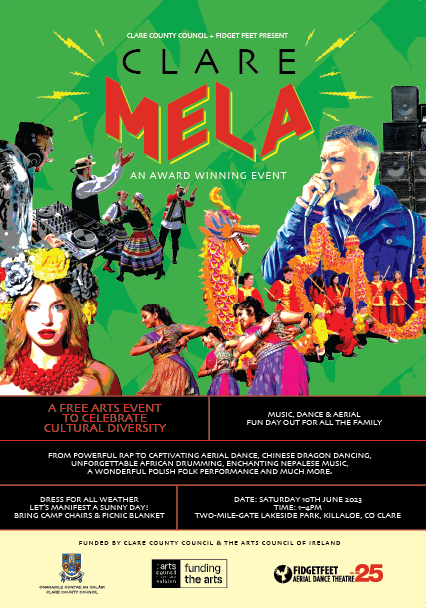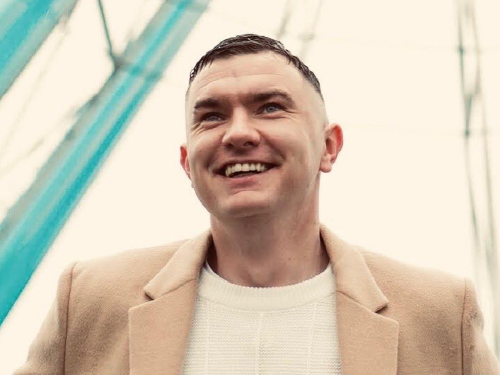 Willzee
Limerick rapper Willzee is part of a musical movement that has put Limerick on the map of the Irish rap scene. Born a member of the travelling community, Willzee rises to the fore front from adversity, struggle and hardship. He recently released new music and will be performing with Fidget Feet Aerial Dance Theatre in their new gritty and dark show H.O.M.E an Aerial Hip H'opera next year.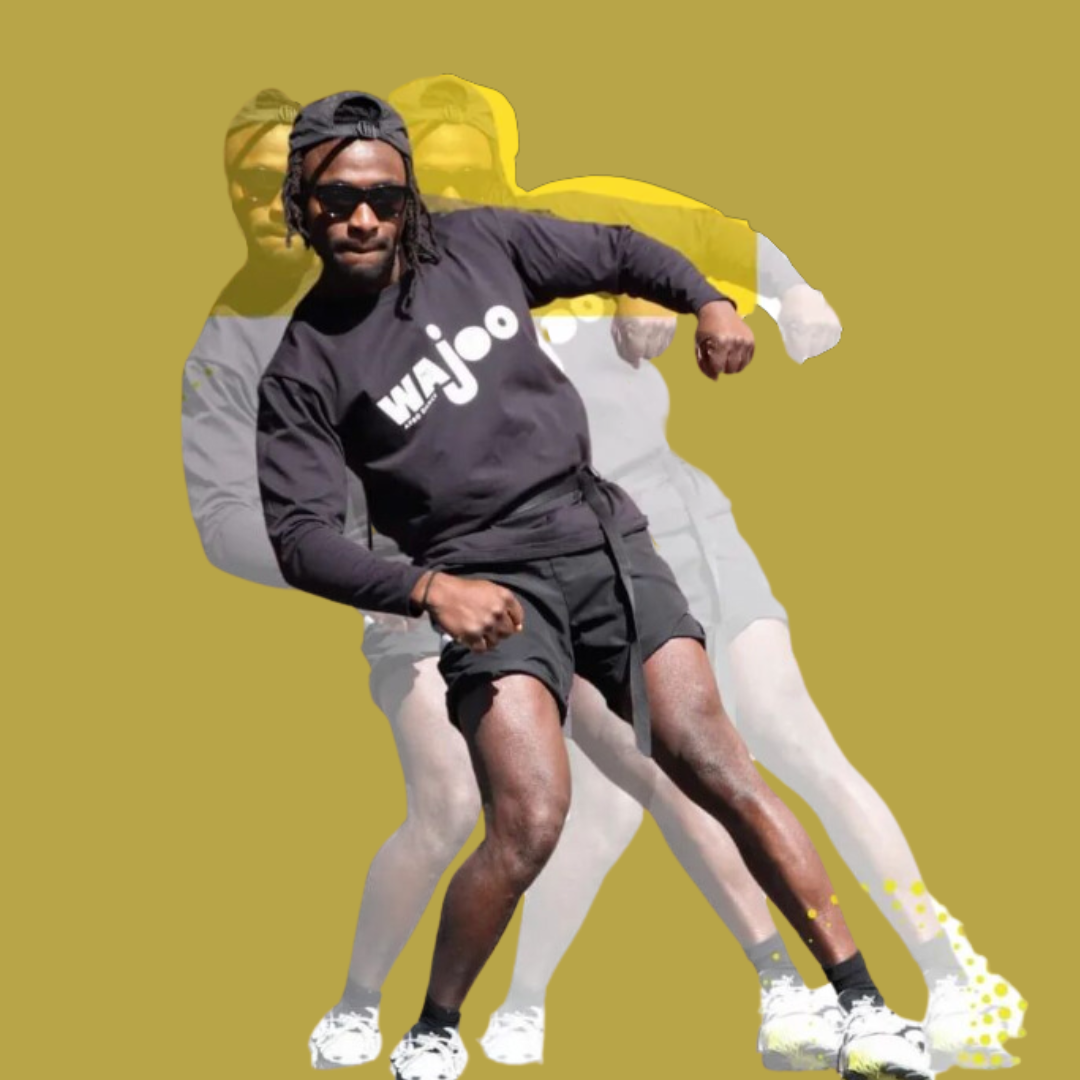 Sly BoogieBeast
Sly brings his afro dance style and energy to Clare Mela. Enjoy Sly's true freedom of self-expression displayed throughout his performance. Sly explores various dance styles resulting in his own form of movement which never fails to create a stir.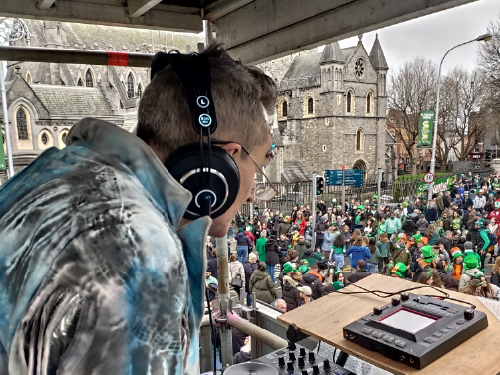 Jym Daly
A DJ set with a difference! Jym is co-founder of Fidget Feet alongside his partner Chantal McCormick. Jym has a rich musical history along with being a talented artist and animator. His unique and original sound takes residence in Fidget Feet productions and shows. He toured his individual sounds of spiritual combined with dance music around the world, known as Loop Guru. Jym will bring his signature beats to this year's Clare Mela, get ready for the Jym experience!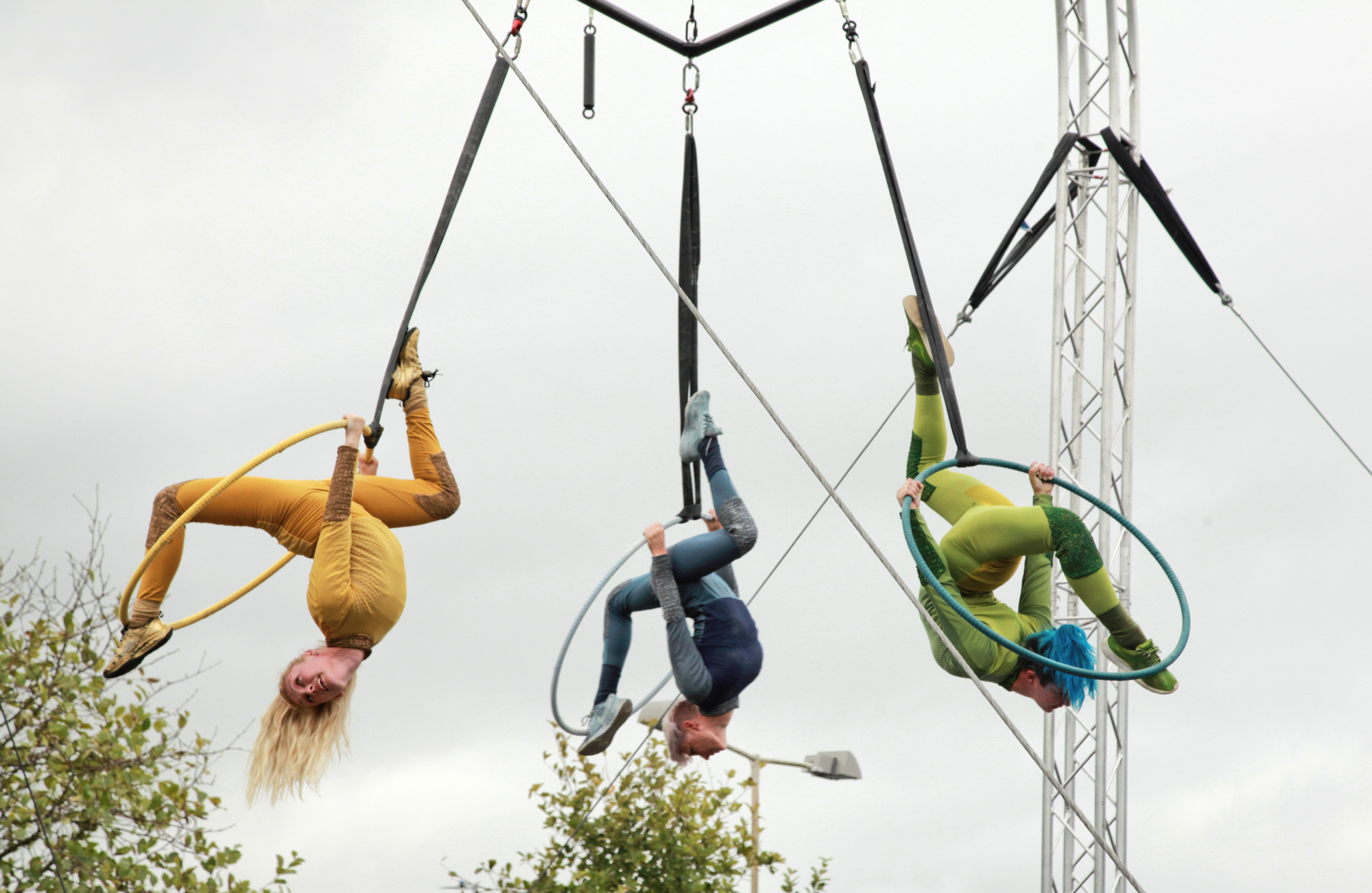 Aerial Performances by Fidget Feet
Fidget Feet Aerial Dance Theatre will perform a selection of their aerial pieces this year at Clare Mela. Watch as aerial dancers fly and dance in the sky
WHAT IS AERIAL DANCE?
It's Dance! It's Creative! It's flying with style! Combining athleticism & creative expression. While using low-hanging trapeze, aerial silks, spirals, hoops & cocoons. A beautiful art form, while having fun and building strength!
Wanna try it out?
Our Aerial Creation Centre in Limerick provides workshops, kids classes, adult classes & bootcamps.
WE ARE CELEBRATING 25 YEARS!
2023 marks 25 years of Fidget Feet leading the way in aerial performance in Ireland. 
We'll spend the whole year celebrating with our audiences, funders, partners, board, staff, artists, arts workers and sharing with you ALL what we do best which is Aerial Arts for ALL!