Created by Fidget Feet and Ceol Connected 
Images taken by Anita Murphy
"Making this show and working with Ceol Connected has been an absolute joy.  Working with a company that loves making quality new work for young audiences as much as we do is magical.  Since meeting Thomas at IPAY (as part of an Irish delegation funded by Culture Ireland) it was clear that we'd work together and become life-long friends.  He is an amazing musician, performer, composer and producer – and adventurous enough to take flight with Fidget Feet while playing the Uilliean pipes on our first project together (Handful of Dreams) last year!  I'm so excited for audiences to see this gem of a new show that we've created together – drawing inspiration and intrigue from the world of traditional arts and music When the Moon Spun Round delivers all the Fidget Feet aerial magic, dance, costumes and storytelling you'd expect, married with Ceol Connected's gloriously joyful music. I can't think of a better way to kick-off our Fidget Feet 25 year anniversary celebrations this year…  "
"The creation and development of When the Moon Spun Round has been exhilarating – and I know that will translate to the audience experience. I met Chantal at the International Performing Arts for Youth showcase in Philadelphia a number of years ago and we have not stopped dreaming since. This show has brought the worlds of Ceol Connected and Fidget Feet together in a way that brings those dreams to life. Audiences of all ages are in for a real treat!"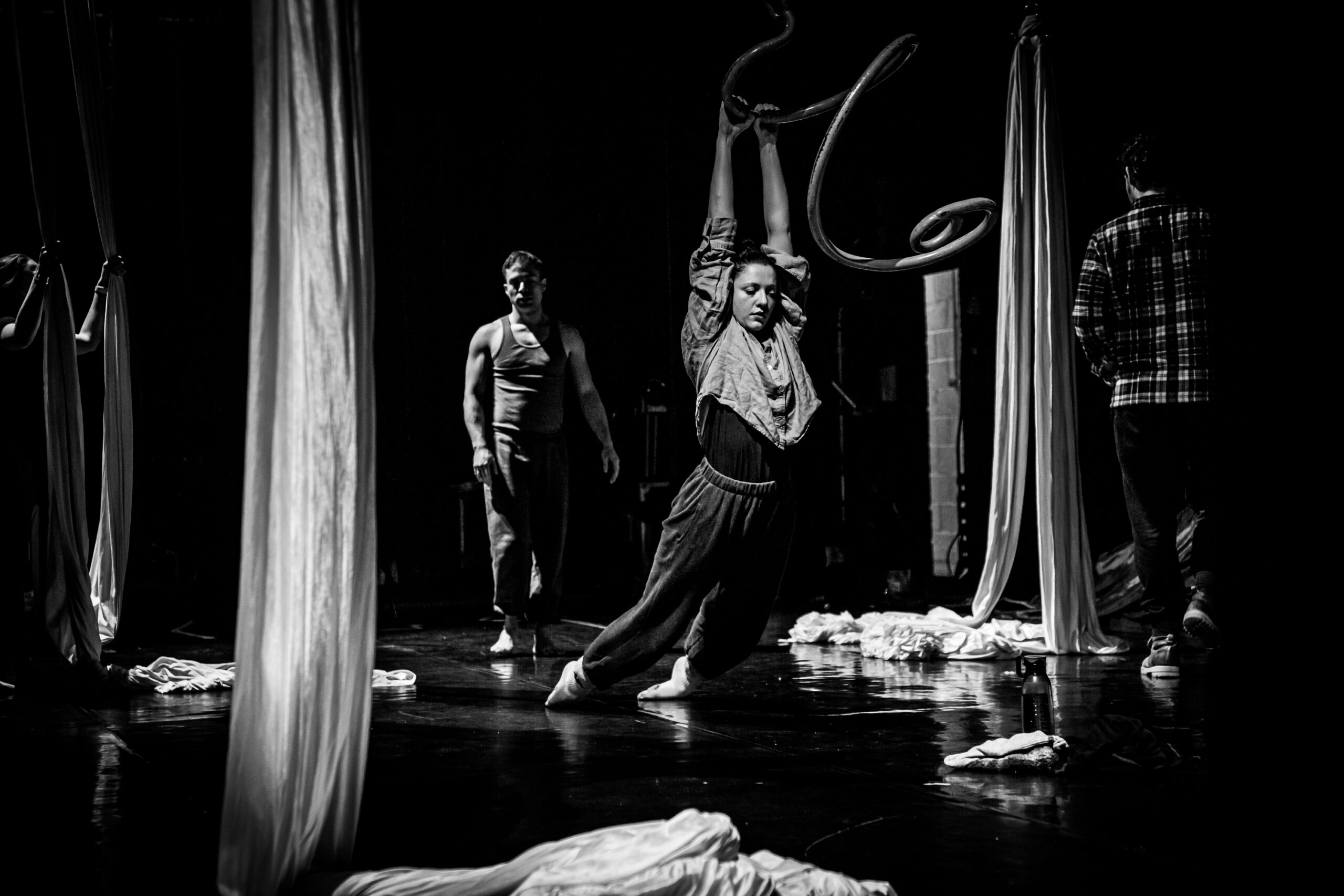 Images taken by Anita Murphy
Chantal McCormick – Fidget Feet's Creative Director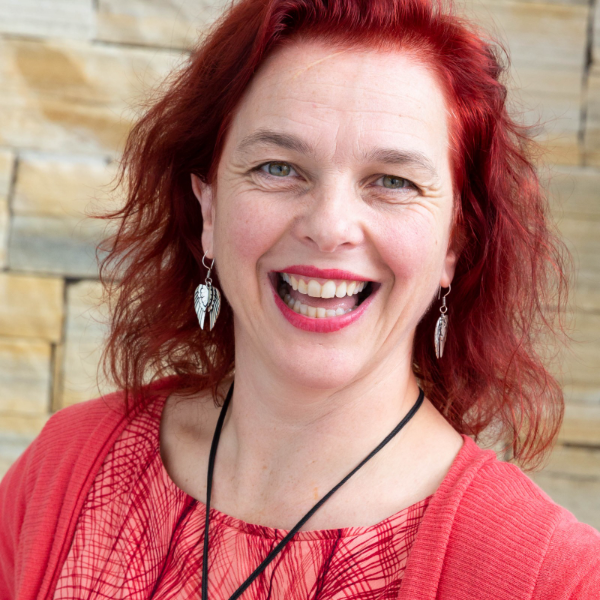 Chantal McCormick trained as a dancer and choreographer at the London School of Contemporary Dance. After graduation, she became interested in aerial circus and trained at Circus Space, London. Chantal toured with established dance and circus companies in the UK from 1999-2008.
In 2004 Fidget Feet was founded by Chantal (Donegal) and her husband Jym Daly (Cork). Chantal has directed, choreographed, and performed shows with Fidget Feet including; Wired and Free, Fairies Tail, Remember Her, Madam Silk, Raw, Hang On, Catch Me, Fire Birds, Elves and the Shoemaker, Handful of Dreams, and When the Moon Spun Round.
Most recently Chantal has been working on a new project. An Aerial Hip H'Opera called H.O.M.E. Chantal is also the Festival Director of the Irish Aerial Dance Fest.
Thomas Johnston - Creative Director of Ceol Coneected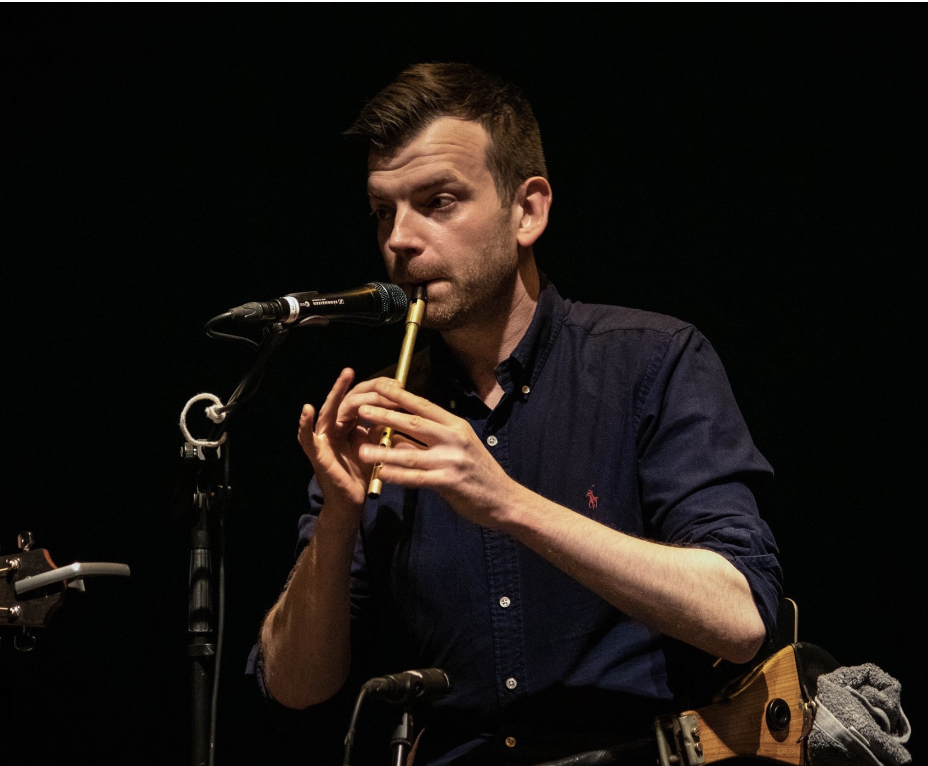 Thomas Johnston is Founder, Executive Producer, and Artistic Director of Ceol Connected. Thomas studied at the Irish World Academy of Music and Dance, University of Limerick and was awarded a PHD for his Bloom of Youth: Conceptualising a Theory of Educative Experience for Irish Traditional Music in Post-Primary Music Education in Ireland.
Since then Thomas has toured with Ceol Connected on many productions. The more recent being the Tradoodle Festival for children. Thomas has also lectured in Trinity College Dublin, UCD, DCU, Mary I Limerick, and the University of Limerick.
Follow Ceol Connected on Instagram 
Rosie Stebbing - Aerialist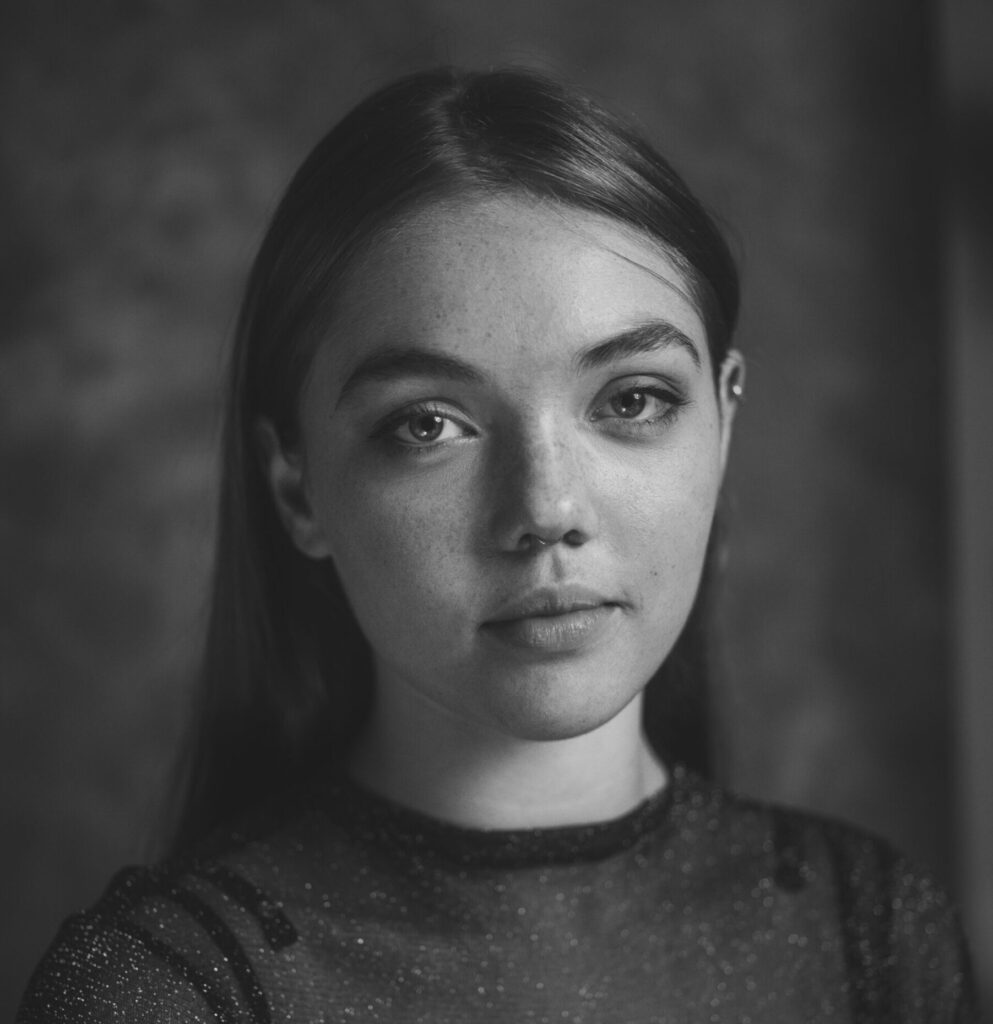 Rosie graduated with a BA in Dance from ArtEZ (NL) in 2021. Since then she has performed with Cois Céim Dance Theatre and Fidget Feet, as well as creating her own work. She has most recently performed with Fidget Feet's latest production, When The Moon Spun Round. 
Follow Rosie Stebbing on Instagram
Hannah Scully - Aerialist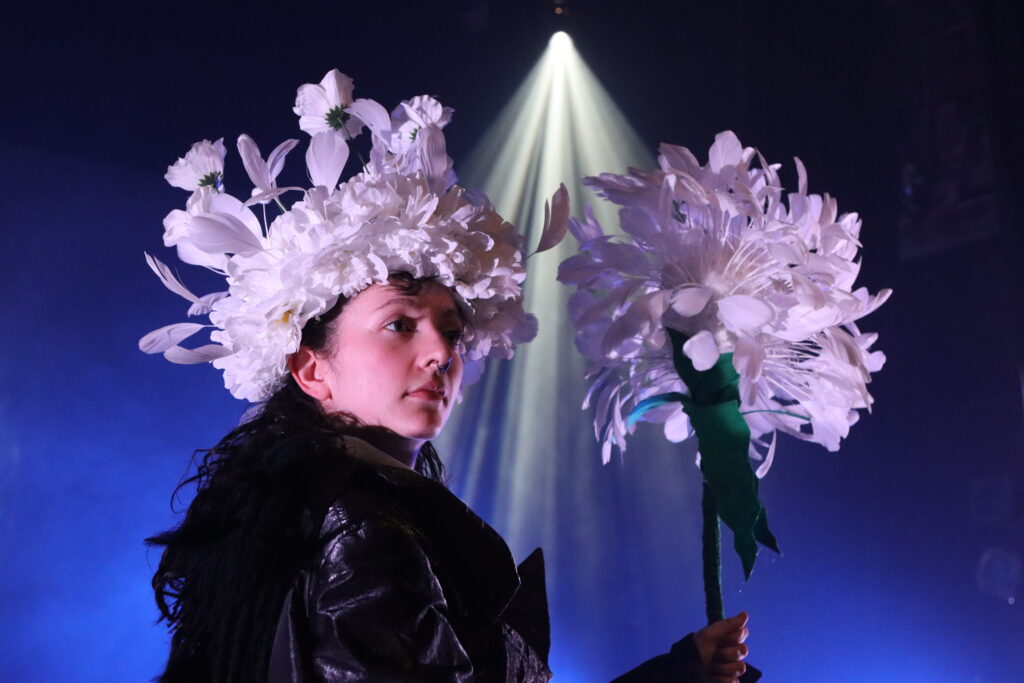 Hannah is a professional aerialist who has previous training in contemporary dance and ballet. In 2022 She worked with Fearghus O Conchur and Lucia Kickham during Dance Limericks Step Up project. She has performed with Irish Modern Dance Theatre's 'The Wanderer'. Now she is a core member of Fidget Feet Aerial Dance company's new show 'When the moon spun round'. This year she travelled to California to train in vertical dance in the home of Bandaloop through IACC 'new horizons' residency. 
Follow Hannah on Instagram
Vitor Bassi - Aerialist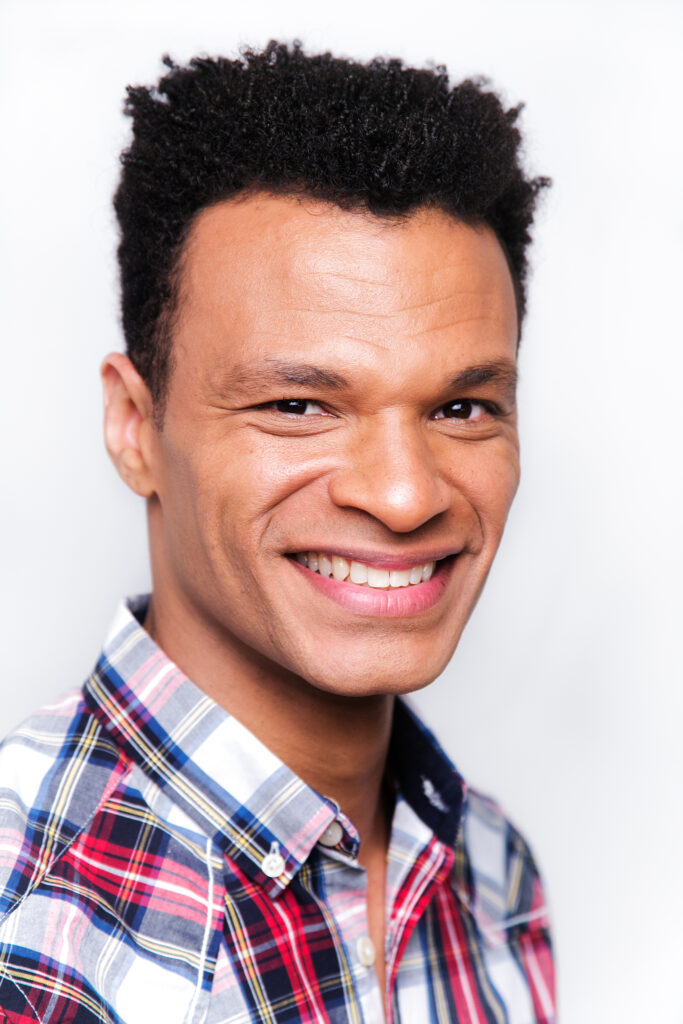 A passionate multidisciplinary artist from Brazil with 23 years of experience in the arts, creating and performing in the disciplines of dance, theatre, musical theatre, film and television. In Brazil, Vitor worked with important companies and names of the artistic landscape.
He has been doing the same in Ireland with well-known companies such as Irish Modern Dance Theater, Femme Bizarre, Spraoi Studios, Smashing Times, CoisCéim, Fidget Feet, Pan Pan Theatre and Company Philip Connaughton
Follow Vitor Bassi on Instagram
Oran Leong - Aerialist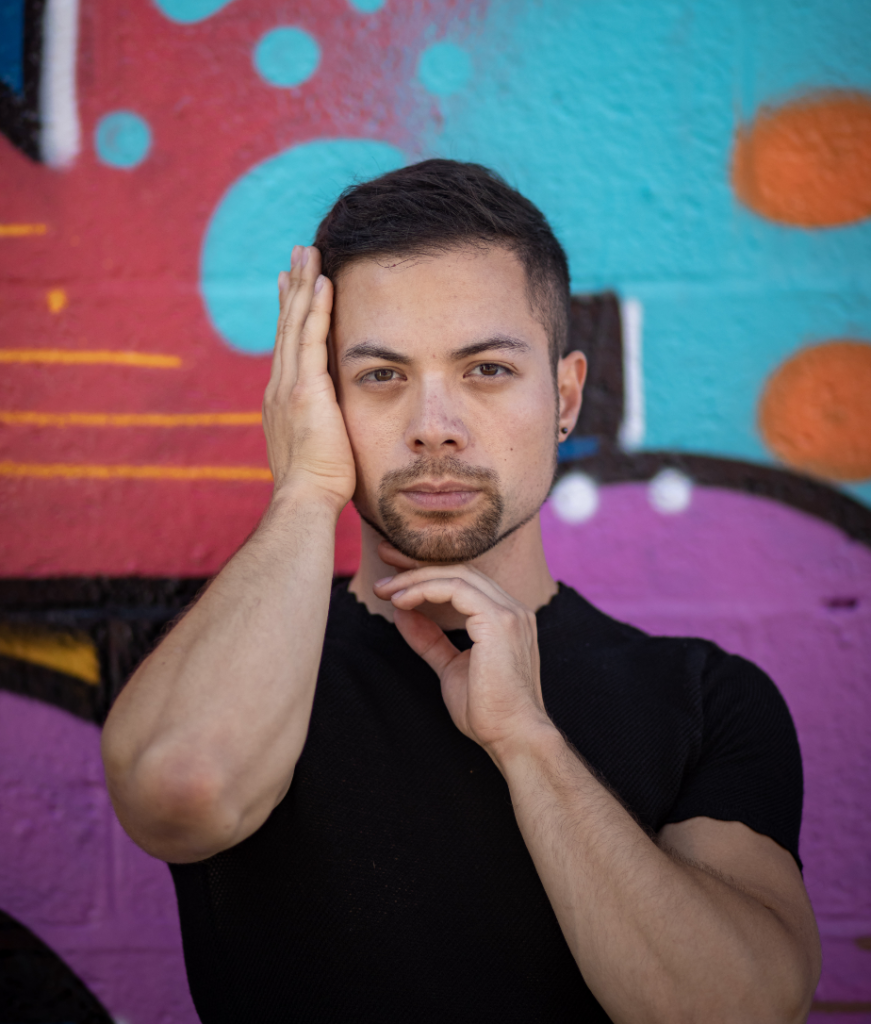 A multidisciplinary dance artist in the genres of traditional Irish, contemporary and aerial dance. Oran creates and collaborates on original works that cross over fields of theatre, abstract and spectacle performance.
Oran's movement journey began at the innocent age of 6, when he mistook an Irish dance class for breakdance. Nevertheless, he returned and competed for 18 years, winning three World Championship titles amongst numerous other regional and national championships.
He is also a qualified teacher (TCRG). After a double Hons BA in music and Nua-Ghaeilge, Oran returned to university for an MA in Contemporary Dance Performance from the Irish World Academy of Music and Dance. During that time he met Fidget Feet Aerial Dance Theatre which has been crucial to his aerial practice. Oran proudly acknowledges his movement as homegrown – being one of the few Irish-born dancers to have never studied abroad.
Working for a number of Irish and international companies in his variety of styles, Oran has also been Assistant Artistic Director of Laois Youth Dance Ensemble and was the backstage presenter for TG4's dance show 'An Ríl Deal'.
He has created his own solo dance works which have been presented at multiple Irish festivals and events, Lisbon Dance Platform and Project Dance Paris.
Oran has successfully received Arts Council awards in the Traditional Arts, Dance and Circus disciplines, while offering mentorship to other creatives through his accumulated knowledge. Currently, Oran is Fidget Feet's Associate Artist and Dance Artist-In-Residence at Ballina Arts Centre.
Follow Oran Leong on Instagram
Tara Dunne - Fiddle player & songstress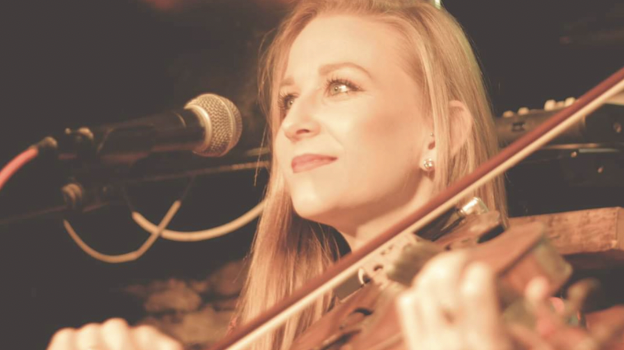 Hailing from county Galway, Tara is a multi-award-winning fiddle player who has performed and toured nationally and internationally across the USA, UAE, UK, and Europe.
Tara's background is in Irish Traditional music, achieving a 1st Class Honours in her Master's at the University of Limerick. As a multitalented musician who is curious about new sound experiences, she has collaborated and performed across a multitude of other musical genres including classical, bluegrass, pop and rock. She performs regularly in some of Galway city's most vibrant bars and venues with various bands and ensembles.
Tara spent a number of years as a fiddle teacher with Athenry Music School and taught
music in primary schools across Galway as well as delivering a series of workshops in the
University of Limerick. She has also trained as a Suzuki Violin Teacher (L,1/2) and is a
qualified primary school teacher.
An award winning set dancer, Tara now has a new found love in aerial dance which takes
her to the stage to perform in this magical show both as a musician and dancer.
Follow Tara Dunne on Instagram
Fintan Sweeney - Production Manager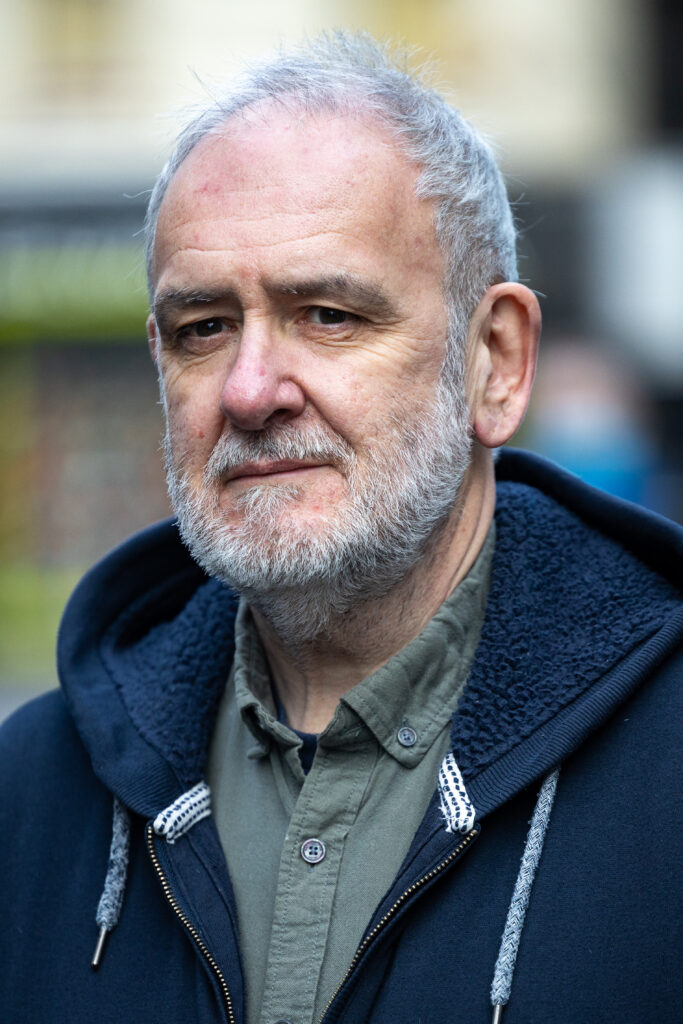 In 2018 Fintan began his work in theatre on lights, sound, production and stage management. Previously to this, he had been working within the ever-evolving tech world.
He has worked as a Production Manager with No Ropes Theatre company and in various freelance roles with Decadent Theatre, Druid, Macnas and Festivals such as Baboró, Galway Theatre Festival and the Galway International Arts Festival where he first met Fidget Feet and joined them in January 2022.  He has also served on the Board of the Galway Theatre Festival and the Galway Giving Tree.
Keylor Rojas - Head Rigger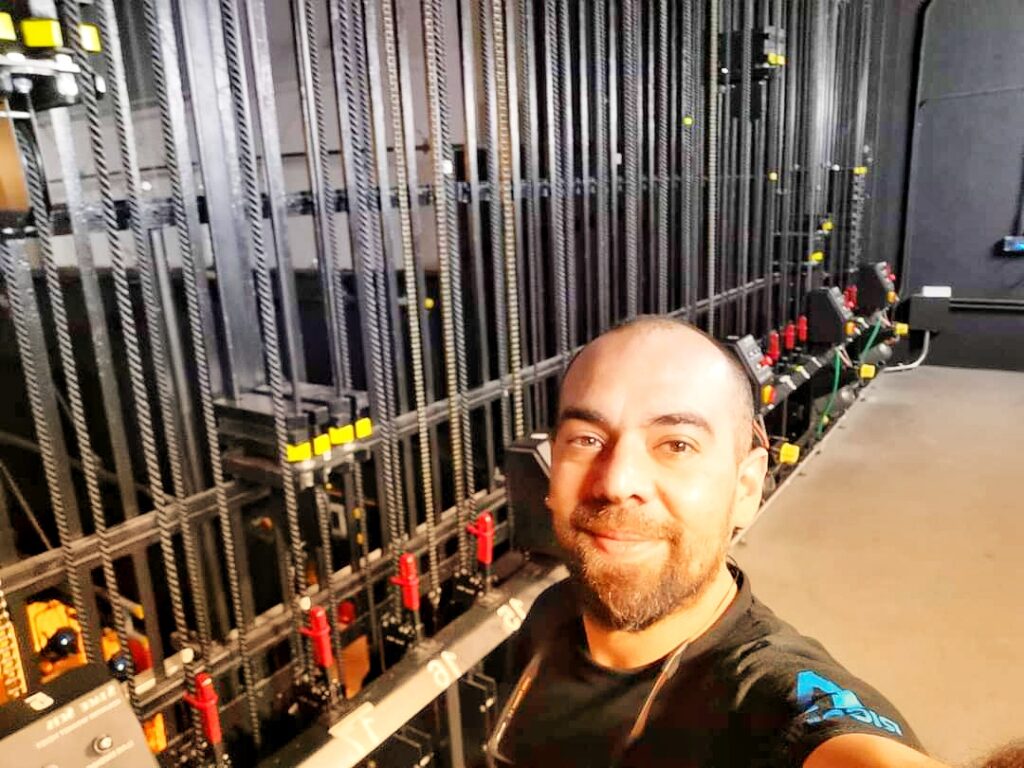 Born in Costa Rica at the age of 38, Keylor is one of the most experienced riggers in the world of flight effects and acrobatics in Central America.
He is a lover of the vertical world and has trained high-performance professionals for years. He began his professional adventure in Scouting at the age of 14 where he became involved in the world of ropes and knots. His extensive training and deep passion for rigging caught the attention of Fidget Feet.
Keylor is the head rigger for Fidget Feet and has been involved in detailed workshops, bringing his knowledge and passion to aspiring riggers in Ireland. He works on each Fidget Feet show and performance as head rigger. Every year Keylor works on the rigging for Irish Aerial Dance Festival and most recent work has been the rigging of our new and improved space at the Irish Aerial Creation Centre.
Follow Keylor on Instagram 
Sebastian Pizarro - Lighting Designer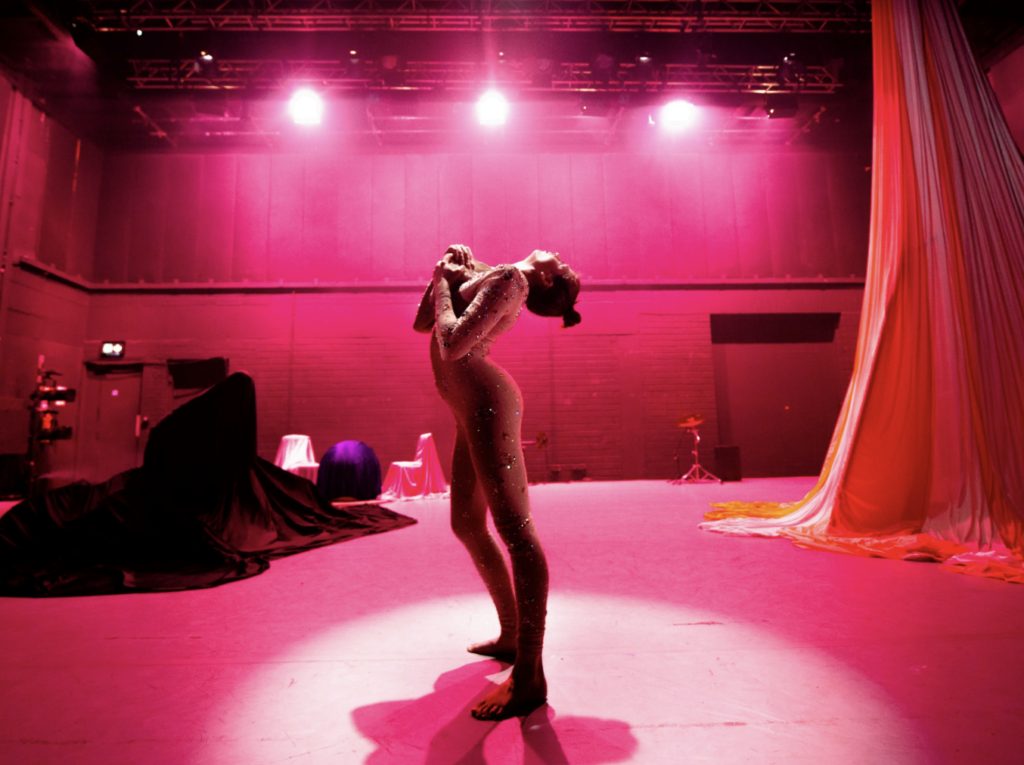 Sebastian started his career in Spain working at cinema productions "Le Pettite Regne" in 2007.  
He graduated in "Production for Theatre, Tv and Cinema" in 2011 at "Garcia Berlanga" and  "Ciudad de la Luz Studios" with outstanding marks that granted him a sponsorship from the EU that brought him to Dublin, Ireland. Since then he has been working in the lighting field becoming a Lighting Designer and Artist. 
His most recent designs include, "The Table" (Branar), "When the Moon Spun Round" (Fidget Feet)  "Wonderground" & "The Land of a Hundred Little Hills" (Ceol Connected), "Paper Plane" & "Adoleta" (Little Lion Productions), "Fall & Float" (Monica Muñoz Choreography), "Mother of Pearl" (Emily Aoibheann),  "Making Waves" (Jess Roswell Dance), "The Chronic Identity Crisis of Pamplemousse" (Northern Ireland Opera)," Boy With a  Suitcase" (Barnstorm Theatre), "In Vena Cava" (Ella Clarke Choreography),  "Conversations Across Time" (DumbWorld), "The Hangmen" Collaboration with Ciaran Bagnall (Gaiety Productions). 
Follow Sebastian on Instagram
Tomás Donaghy - Sound Engineer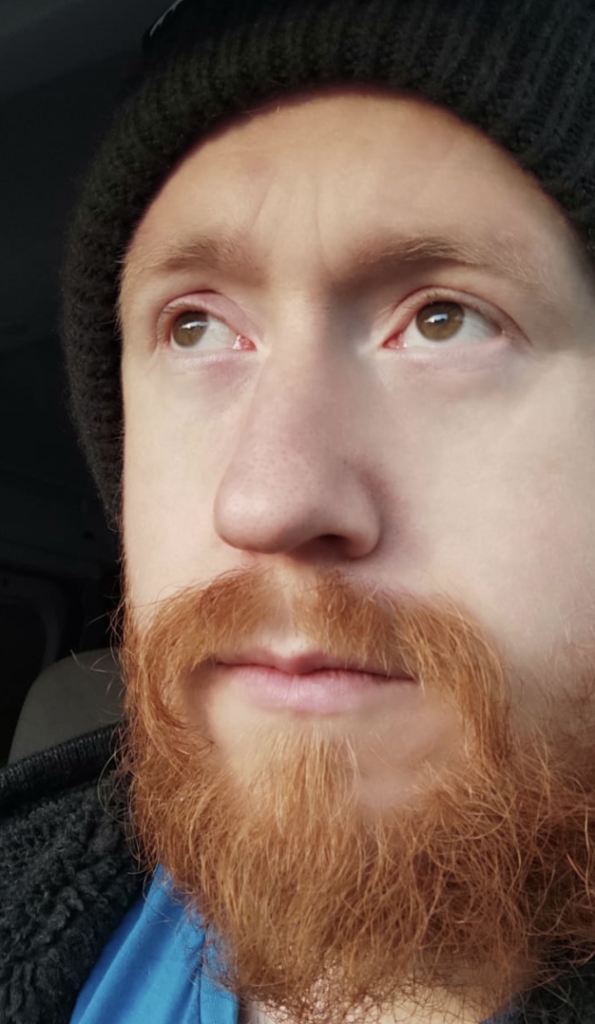 Tomás works as a sound and stage technician with over 10 years experience in the industry. A keen interest in the technical side of productions and a passion for making things sound good.
Paul Shriek - Costume Designer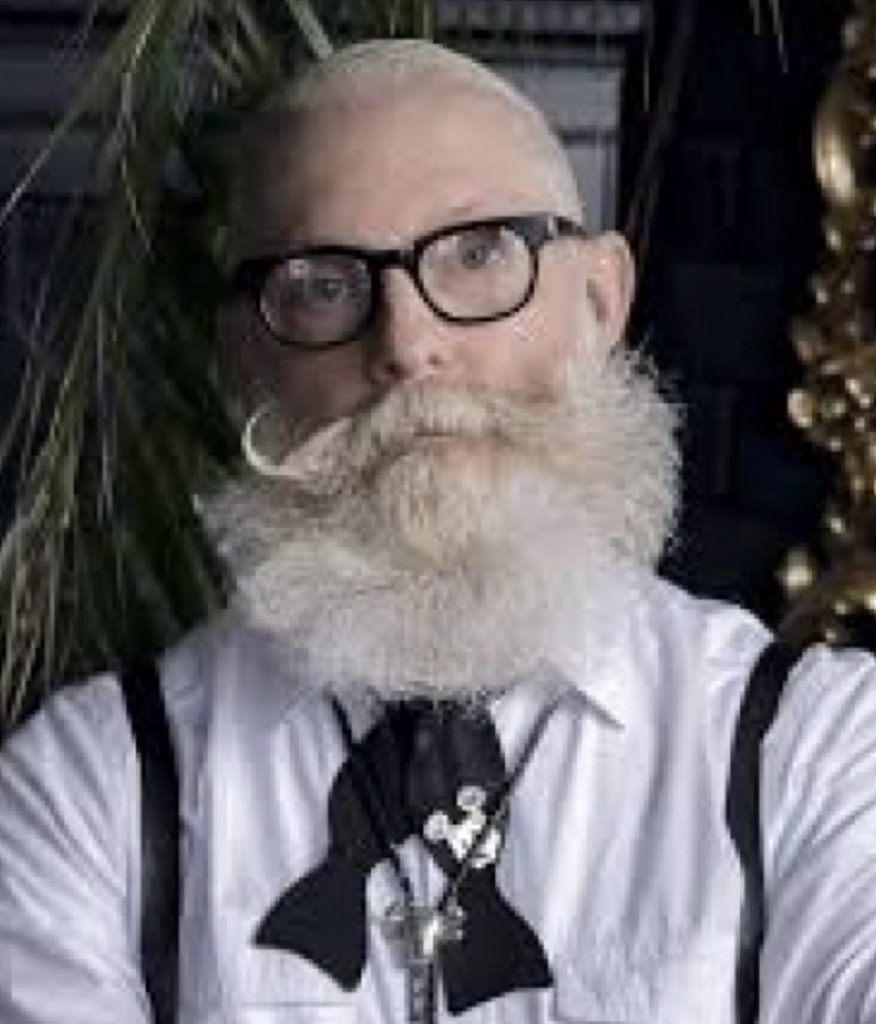 Paul graduated with a First Class Honours Degree from Newcastle Polytechnic. He established the Paul Shriek name in 1980 launching his Limited Edition label in 1981. He continues to work in fashion, dance, theatre, contemporary circus, rock music and education.
His work has rewarded him with an international appreciation and respect for his vision. He has successfully worked with: Welsh National Opera; Diversions Dance Company; Cois Ceim Dance Theatre; Scottish Dance Theatre; The Customs House; balletLORENT; Dodgy Clutch; Virtual Motion; the BalletBoyz; Seven Stories; Drapes Aerians la Baule and Fidget Feet Aerial Dance Theatre.
Lali Morris - Dramaturg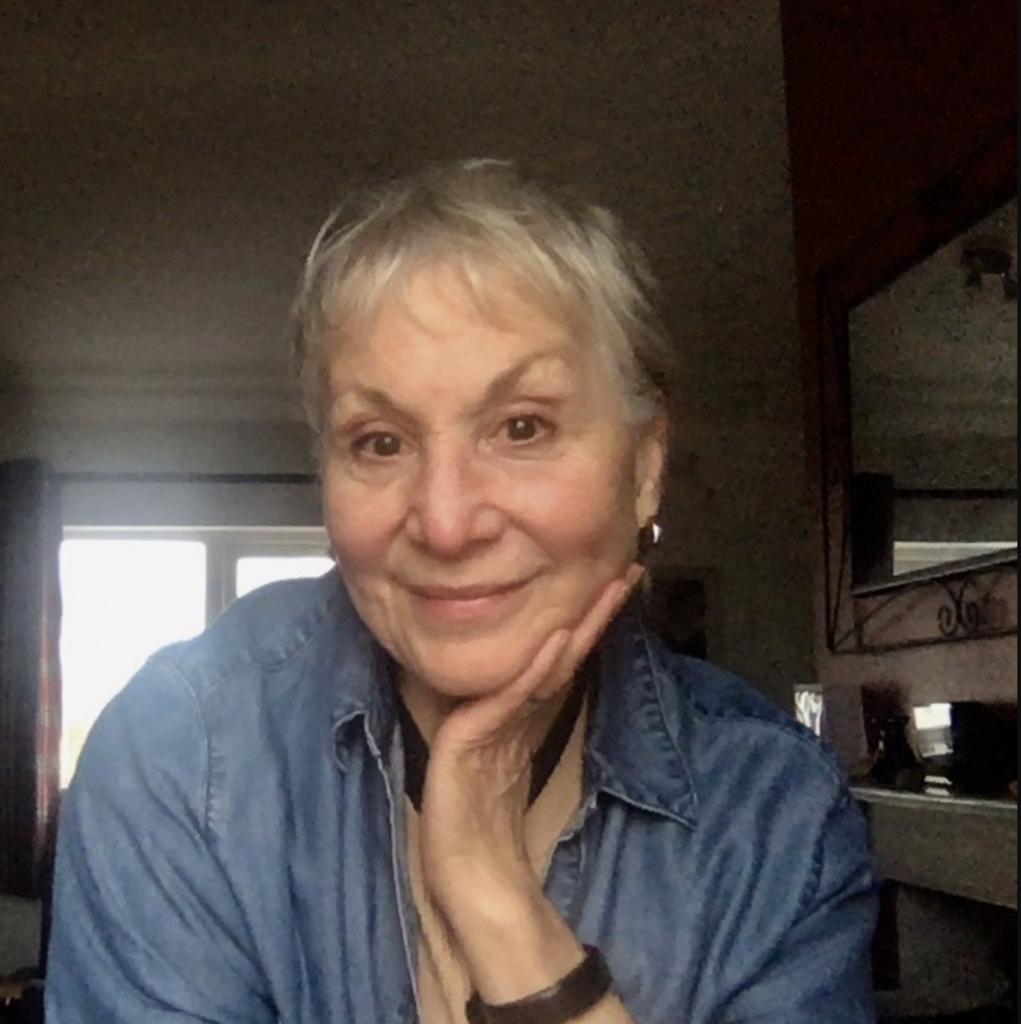 Lali Morris studied in Chicago at a teacher's college which afforded her the opportunity to work for the Department of Performing Arts where she learnt first hand about programming, fundraising, delivery and even directing productions for Young Audiences.
In 1994 Lali visited a very sunny Ireland where she met Trish Forde, Artistic Director of Galway Arts Festival and Jean Parkinson, coordinator of Baboró. Lali went on to teach a series of workshops for children at Barboró and between 2001 – 2015 took on her very successful role as Artistic Director at Barboró.
Lali Morris has a long-standing history with Fidget Feet. When Fidget Feet was creating their show Catch Me. Lali and Chantal began their journey together. Lali Morris took Chantal under her wing and mentored Chantal in creating shows for young audiences. Since then Lali has been a very important figure with Fidget Feet in their making of work for young audiences. 
With When the Moon Spun Round it was really important to Chantal and Thomas to bring Lali into the creative process as Dramaturg. It has been a beautiful collaboration and the relationship and support will continue to flourish in the future. 
Orla Kelly - Set Designer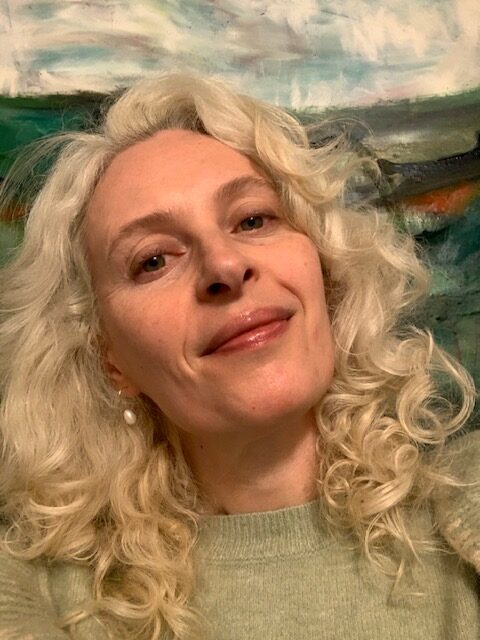 Órla Kelly is a visual artist and director of Early Childhood Creativity. Her practice focuses on early years children, aiming to stimulate and support their naturally creative, poetic, philosophical and curious intelligences. Working on When The Moon Spun Round has been a dream, supporting the vision of Chantal and Thomas, and offering a subtle visual tone for the free imagination of the young audiences to inhabit while they experience this dynamic show.
Follow Órla on Instagram
Olwen Fouéré - Narrator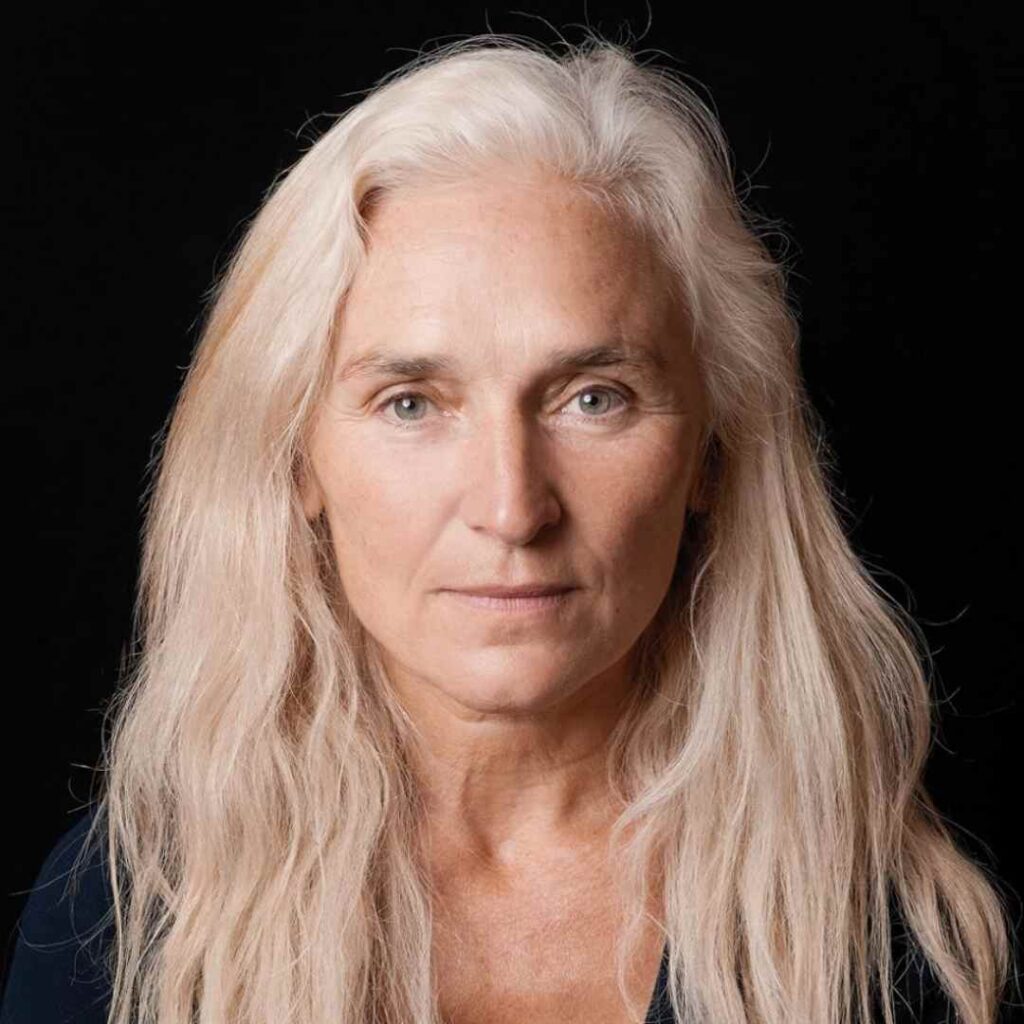 Olwen Fouéré is an Irish actress from Galway and writer/director in theatre, film and visual arts. In 2020, she was listed at number 22 on The Irish Times list of Ireland's greatest film actors.
As a freelance actress, Fouéré works internationally in English and French with numerous appearances at the Abbey Theatre, the Gate Theatre in Ireland, the Royal National Theatre in England, the Bouffes du Nord in Paris, at Brooklyn Academy of Music New York, Sydney Theatre Company Australia and Shakespeare Theatre Company, DC.
She is the founder of Operating Theatre, an avant-garde theatre company with composer Roger Doyle. Her development of the artistic entity The Emergency Room has allowed Olwen to create her ongoing projects which have included the creation of her internationally acclaimed RiverRun, her staging of Lessness by Samuel Beckett, her translation and production of Danse, Morob, written for her by the French writer Laurent Gaudé and her translation and performances of Sodome, My Love (in association with Rough Magic) also by Laurent Gaudé; a film project co-directed by Kevin Abosch from a script by Anne Enright titled Cassandra: fragments of a playscript.
Jym Daly - Music and Projection Designer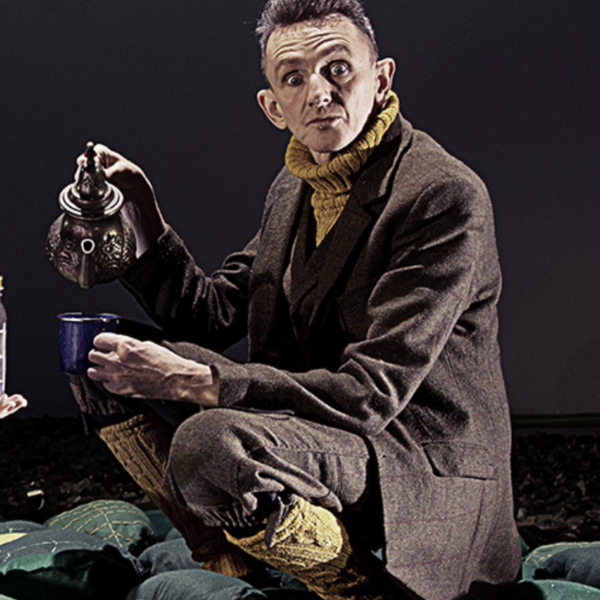 Jym studied at the Crawford Municipal (Cork Art School). In London, Jym attracted the attention of London's avant-garde scene by playing kitchen sinks along with Chinese violins in nightclubs like Camden Palace.
Never feeling any one art form to be fully satisfactory, Jym later found himself involved in the development of a new sound which combined spiritual music from around the world with the emerging world of dance beats. Loop Guru toured the world for many years leaving a rich legacy of albums. During that time Jym also created videos for the band and created a cartoon which ran in a national music magazine. His eclectic artistic past has now culminated in Fidget Feet Aerial Dance Theatre, co-founded with his wife Chantal McCormick, where music, film, dance, acting and swinging boats off cranes co-exist peacefully in one expression.
Kara Moore - Communications & Marketing Manager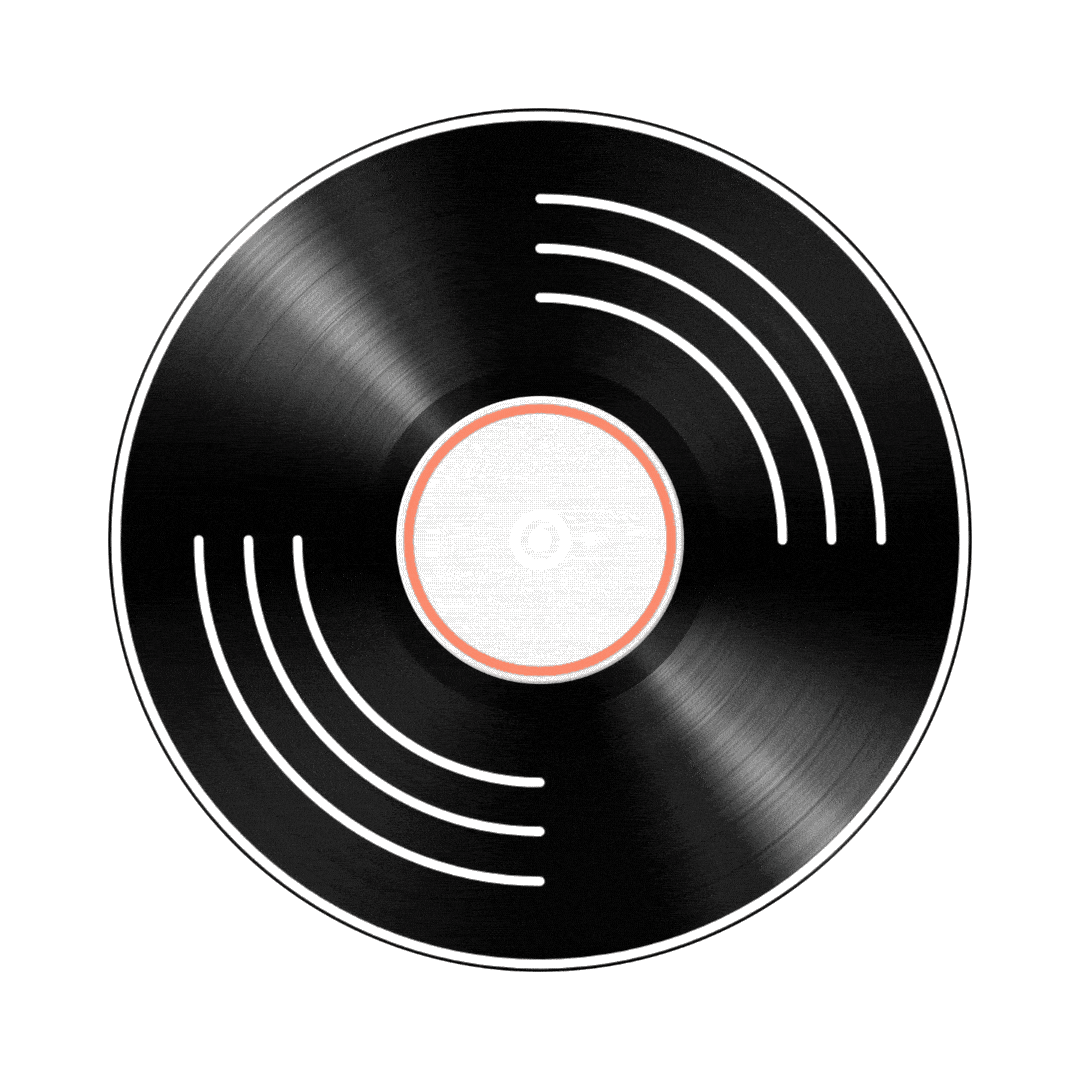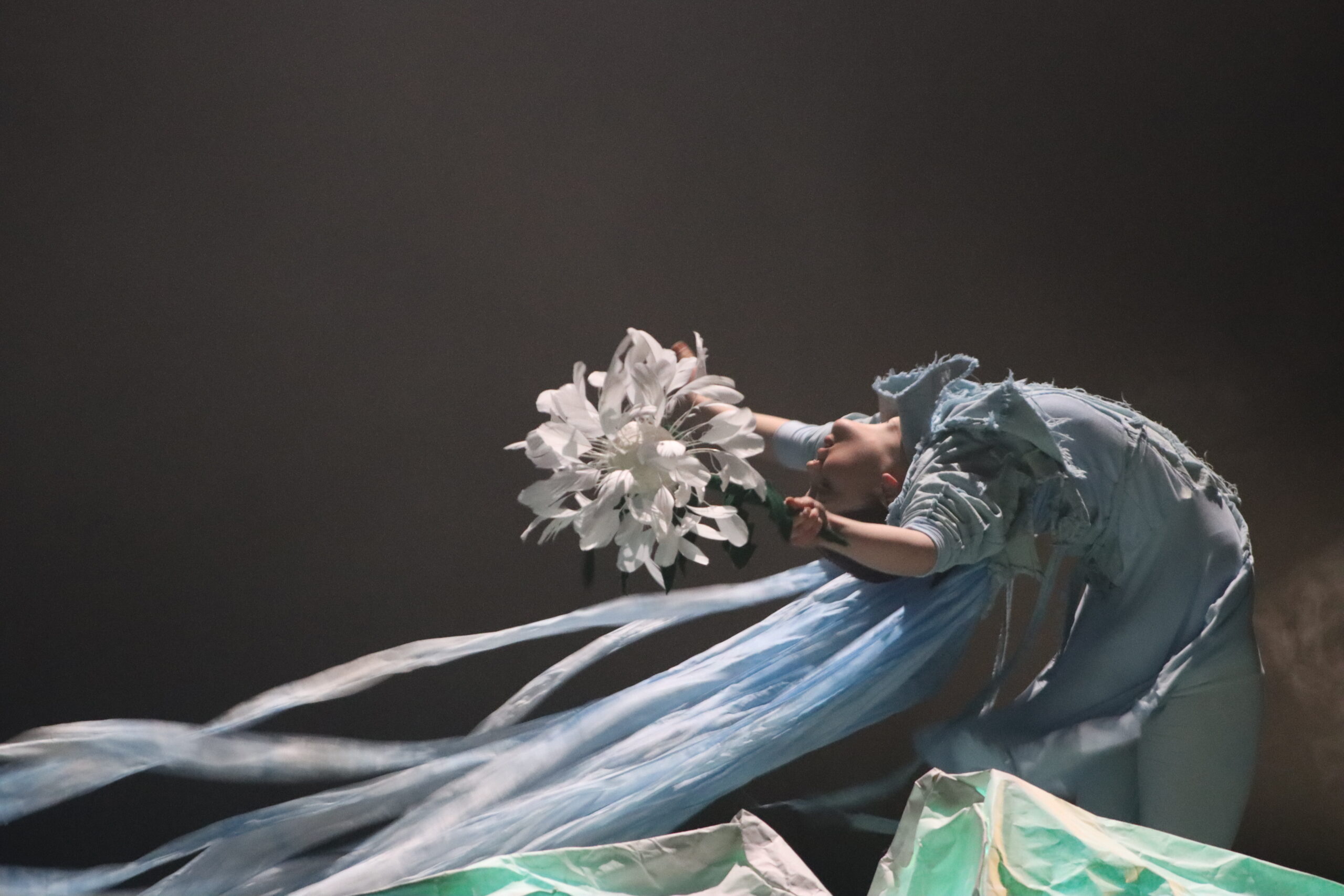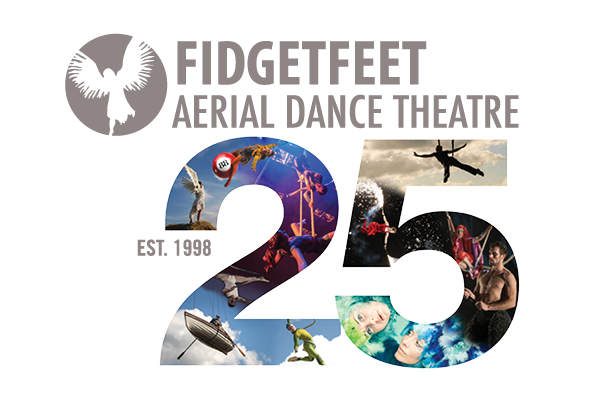 Since 1998, Fidget Feet have created, established and nurtured the aerial dance sector in Ireland, and created international connections and collaborations. Over 35 shows have been created and toured in this time, ranging from indoor, outdoor, crane, and vertical dance performances around iconic Irish landmarks, shows for young audiences, community development regionally, professional development through establishing Ireland's first aerial dance festival and training center. These performances and opportunities take place throughout the country to make the art form accessible to all. 

Visit Who We Are to find out more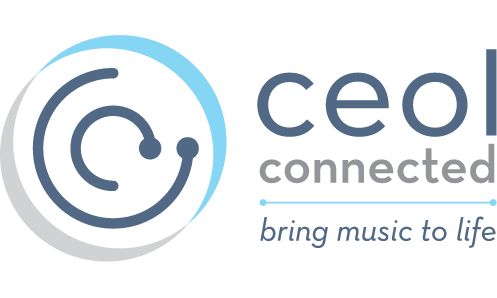 Ceol Connected creates beguiling and gloriously joyful work for children that draws inspiration and intrigue from the world of traditional arts. Their work includes gig theatre productions, sensory arts experiences for children with additional needs and Tradoodle Festival, Ireland's only traditional arts festival for children.

Visit ceolconnected.ie to find out more
WHAT IS AERIAL DANCE?
It's Dance! It's Creative! It's flying with style! Combining athleticism & creative expression. While using low-hanging trapeze, aerial silks, spirals, hoops & cocoons. A beautiful art form, while having fun and building strength!
Wanna try it out?
Our Aerial Creation Centre in Limerick provides workshops, kids classes, adult classes & bootcamps.
WE ARE CELEBRATING 25 YEARS!
2023 marks 25 years of Fidget Feet leading the way in aerial performance in Ireland. 
We'll spend the whole year celebrating with our audiences, funders, partners, board, staff, artists, arts workers and sharing with you ALL what we do best which is Aerial Arts for ALL!