An aerial Hip H'Opera
Street dance, hip hop culture, and aerial dance theatre mixed with an operatic twist. 
A co-production with Tobi Omoteso and Fidget Feet.
An adult indoor aerial Hip H'Opera that explores darkness, trust, strength, femininity, male suppression, identity and more.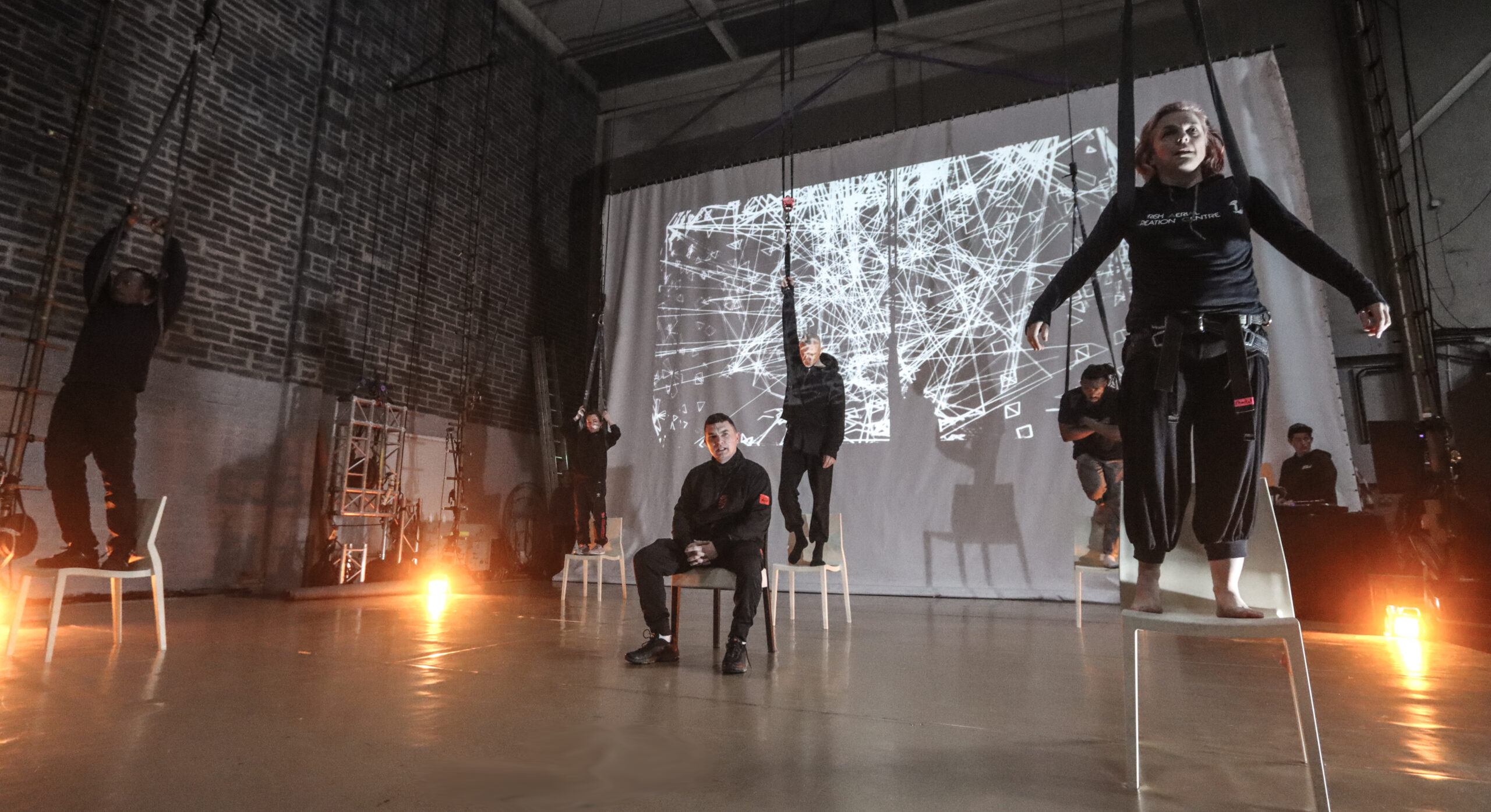 "A stripped back show. A performance that shows us who we are." – viewer
H.O.M.E is the first aerial Hip H'Opera produced in Ireland. A diverse cast that explores society's limitations and what suppresses us as humans. Each cast member explores their personal story in aerial, movement and opera with a stunning performance by Shirley Keane from Opera Workshop Limerick.
When Chantal McCormick and Tobi Omoteso came together their idea was to create an aerial Hip H'Opera.
Home is an An Egoic Illusion. 
Each choreographed piece of aerial work is performed to original music composed by Fidget Feet's co founder Jym Daly and turntable artist B.O.G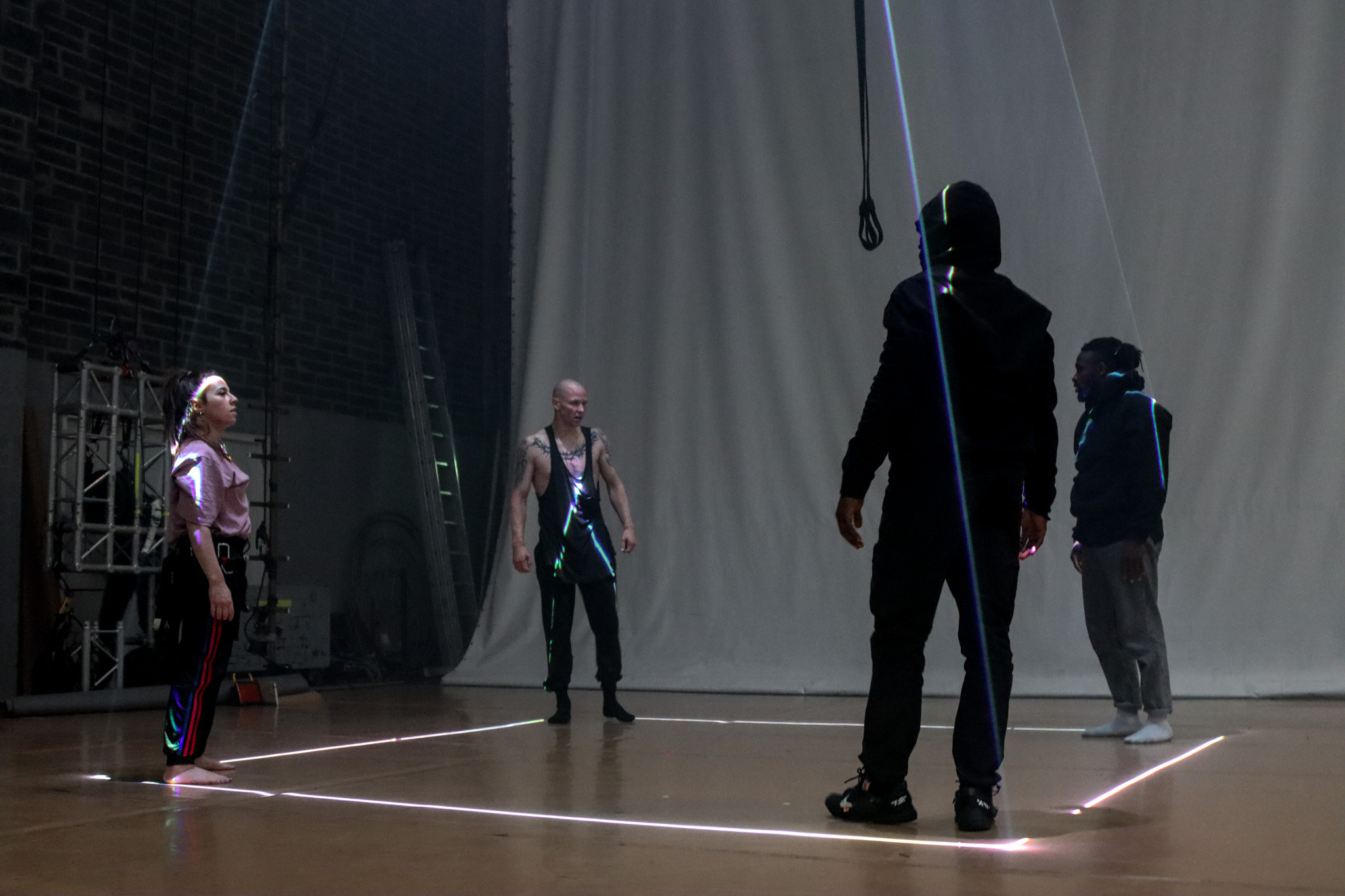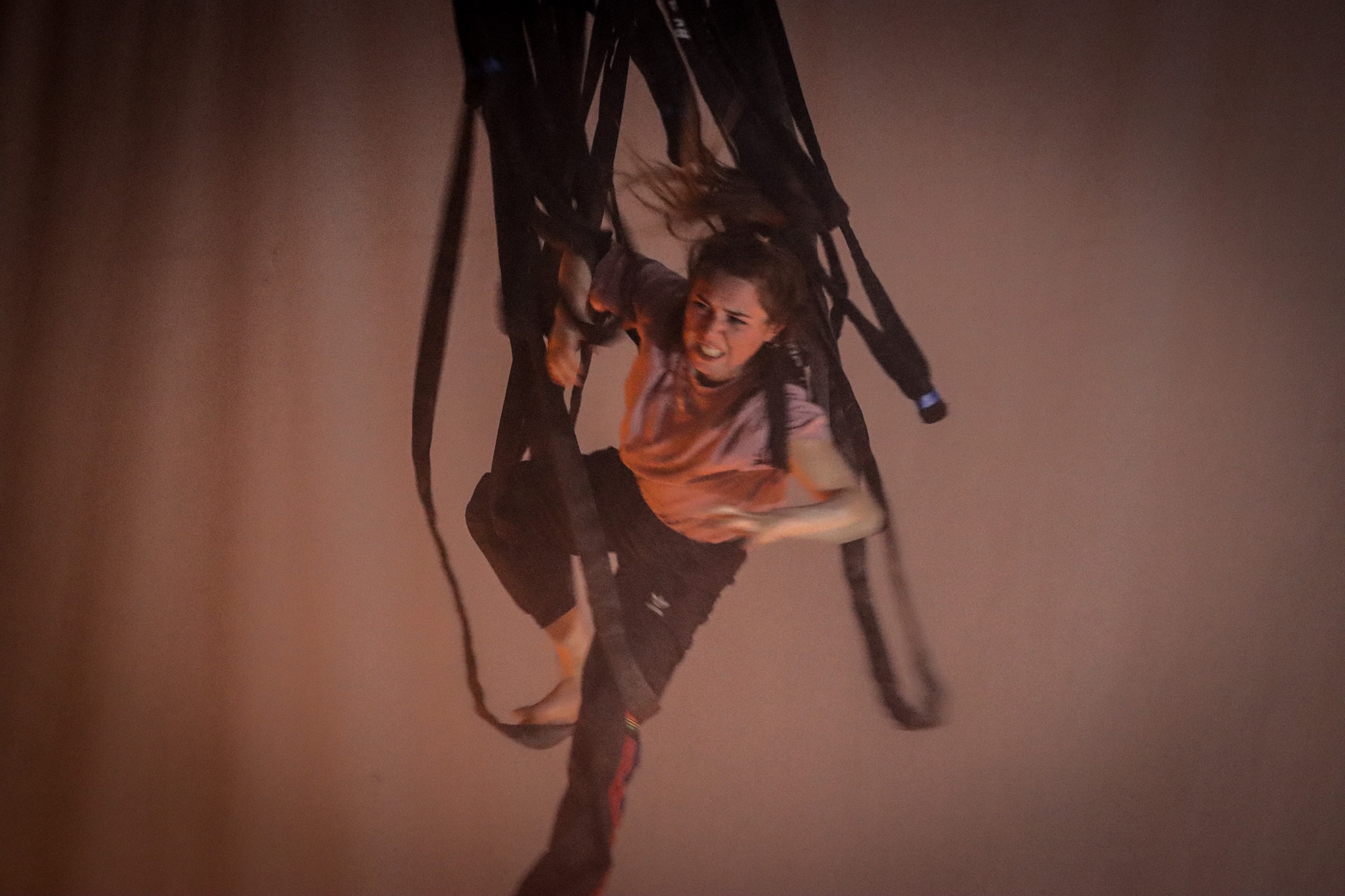 SARA GRANDA
Sara is originally from Malaga, Spain. She is an associate artist with Fidget Feet and has performed in many of Fidget Feet's indoor and outdoor shows.
Sara's performance brings a lurking darkness. The performance using straps shows the strength of a woman going through a healing process. A trust is formed and Sara's aerial choreography conveys the pure determination in a woman to heal and come through the entanglement that darkness brings.
Photo: Jym Daly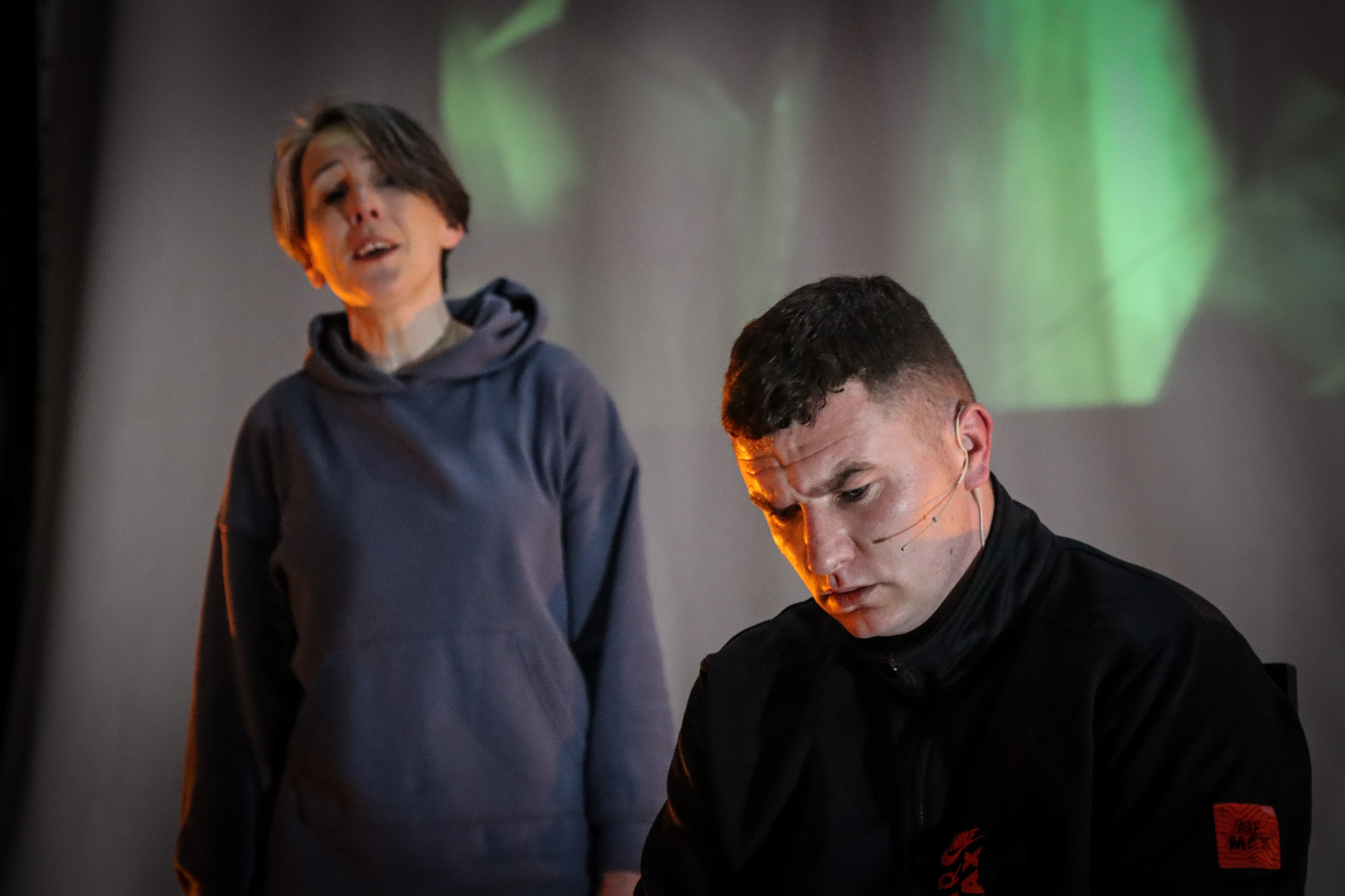 WILZEE
Wilzee,  a 'Travel buffer " born into the travelling community and growing up in foster homes, discovered music to express his true self freely.
Wilzee and Fidget Feet met at Ennis Mela in 2022 and he has come on board as a cast member and narrator of the show. His storytelling is through rap with original lyrics by Willzee. 
Wilzee's performance is gritty, raw and a huge insight into the travelling community in Ireland. His performance brings up conversations on death, suicide, loneliness, and the heart.
Photo: Jym Daly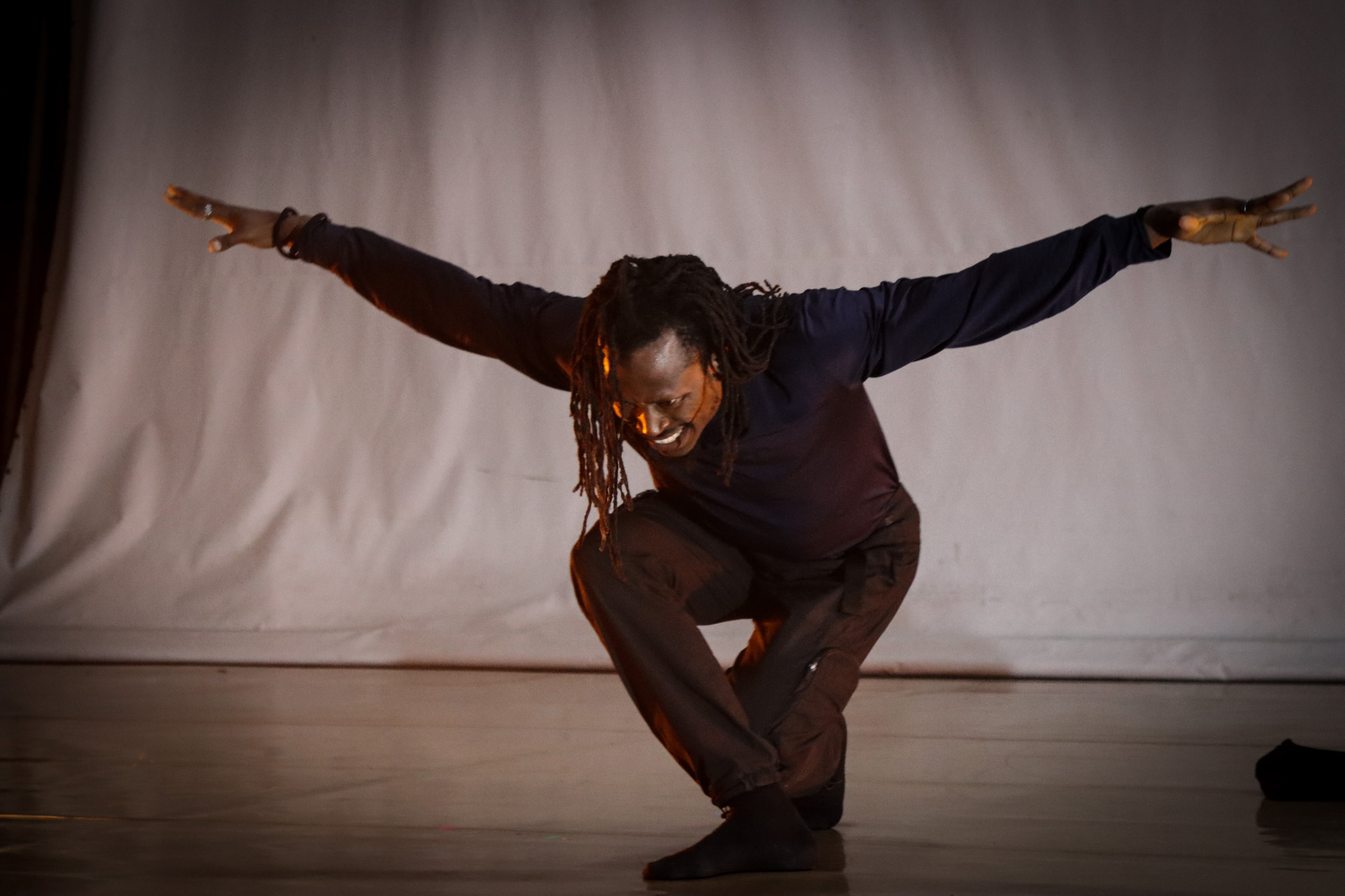 TOBI OMOTESO
Tobi Omoteso is Nigerian-born and a strong part of the Irish Hip Hop culture. Tobi is co-producer and performer of HOME. 
Tobi's performance sees his original style of hip-hop and break dancing brought to the mix. His performance explores escaping, defying being controlled in both mind and body and eventually finding his wings.
Photo: Jym Daly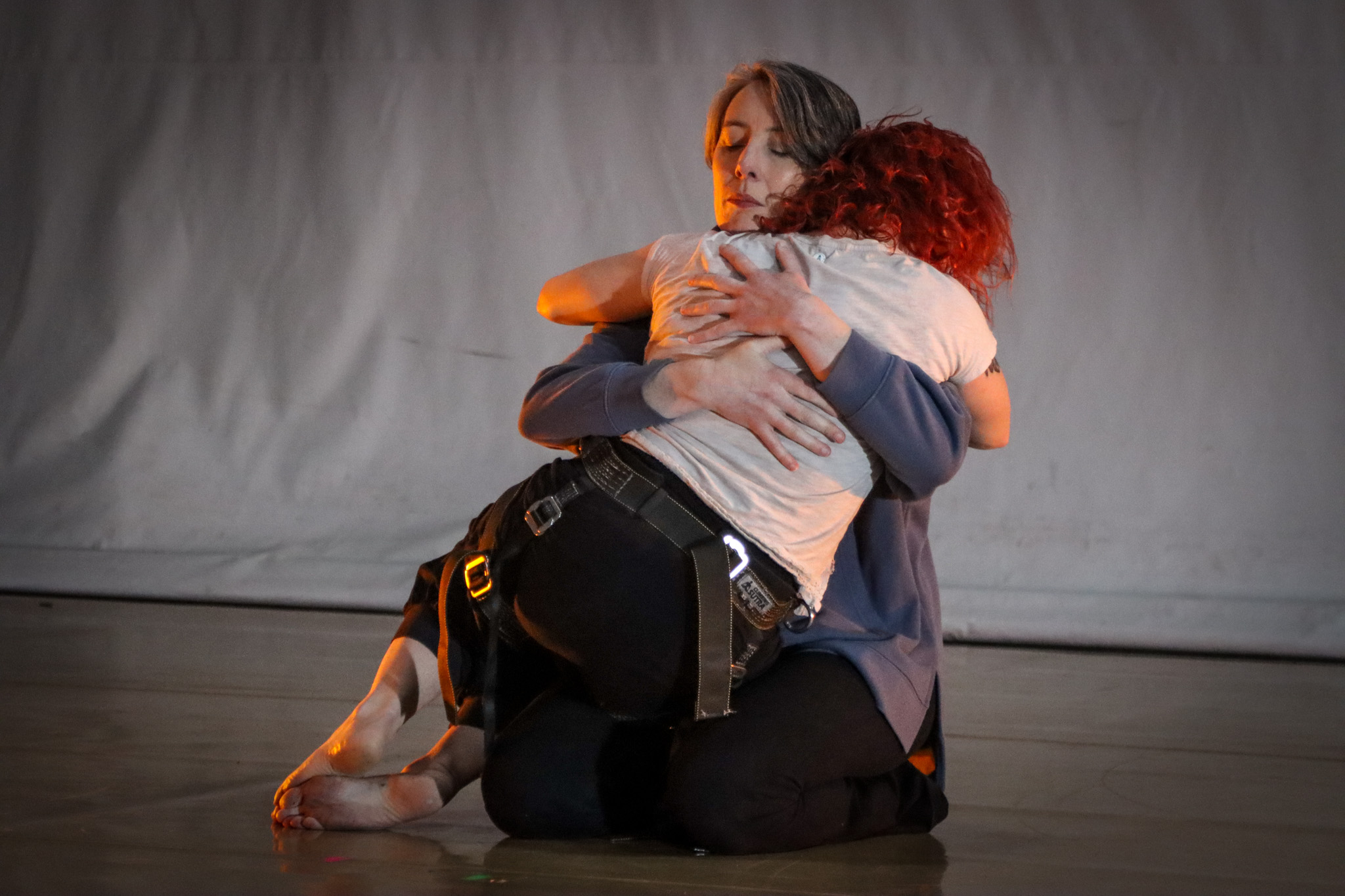 SHIRLEY KEANE
Shirley Keane is the founder of Opera Workshop based in Limerick which took its place in the world in 2017. Opera Workshop commissions new works and re-imagines familiar opera, mounting productions in unexpected places and in unexpected ways.
Shirley came on board with HOME to be the operatic voice of this Hip H'opera production. She brings her astounding operatic voice to various parts of the production.
Photo: Jym Daly 
"The cypher holds the form. The cypher is not yours or mine. We together."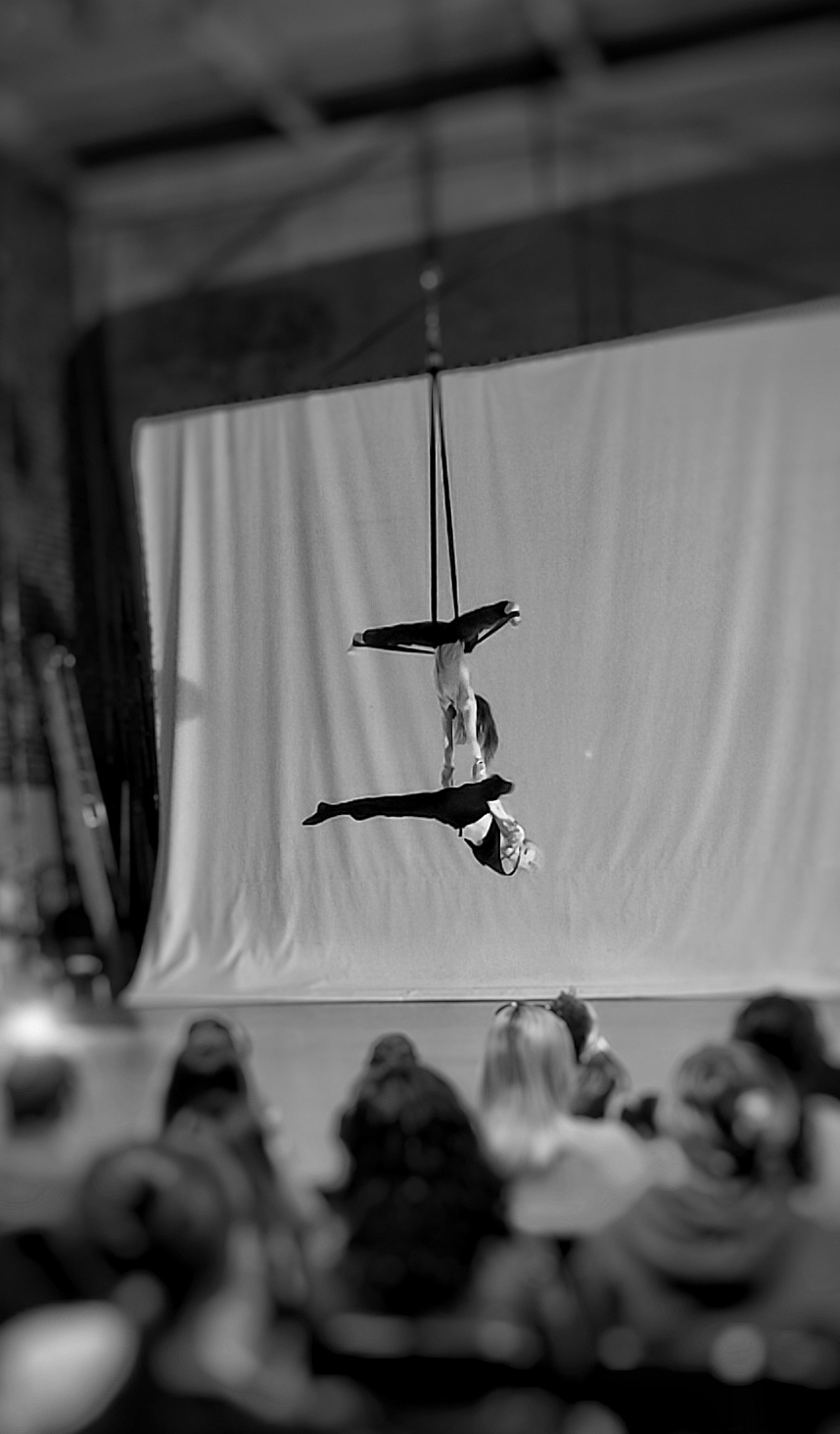 "The vulnerability in this show is amazing" – viewer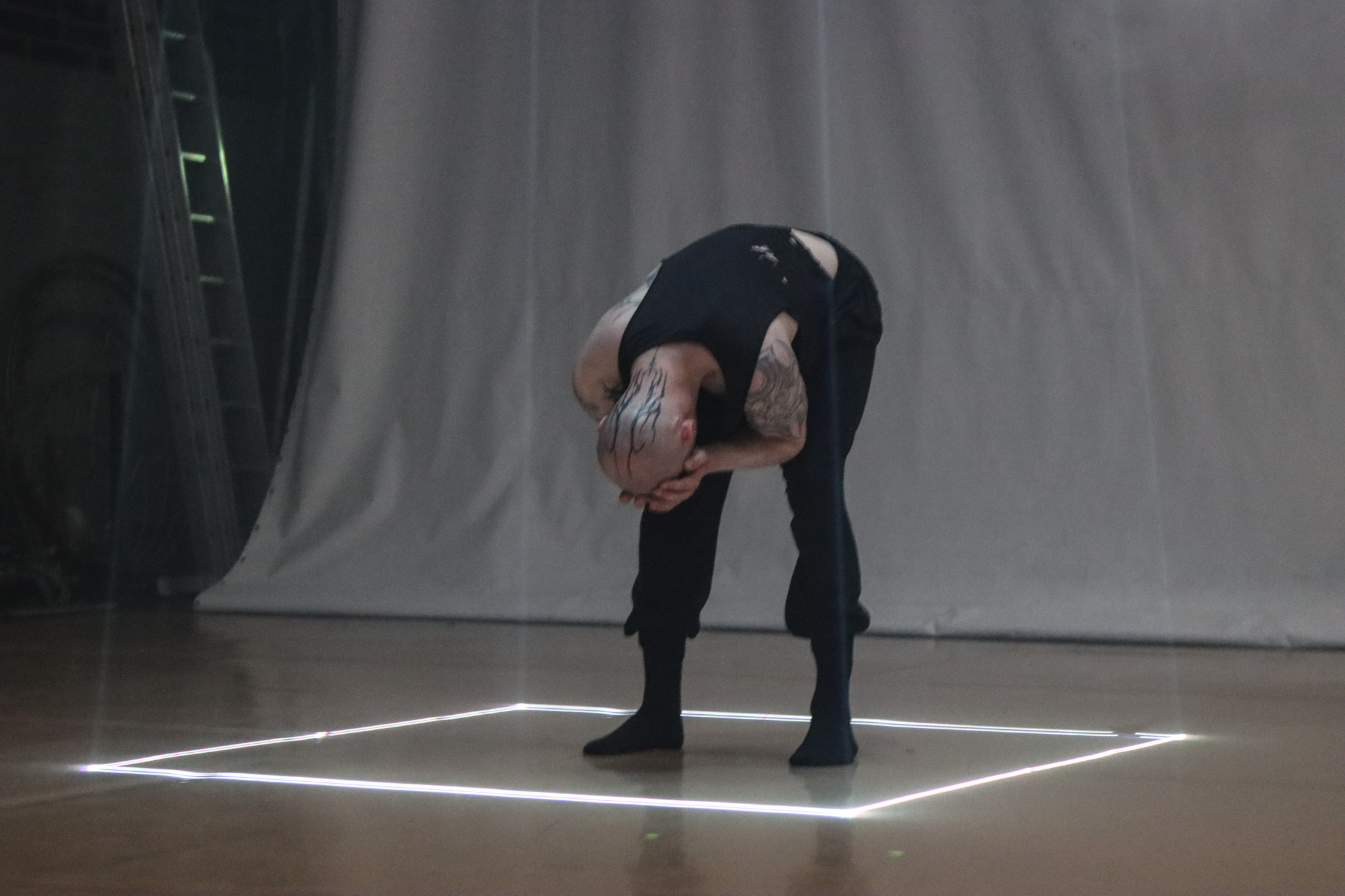 SASHA KROHN
Sasha is a Dublin-based acrobatic performer of German/Scottish origins and has taught many a workshop for IACC, the home of Fidget Feet, He recently performed for Fidget Feets outdoor show Raw.
Sasha's performance explores the male identity. "What does it take to be a man?"  Sasha delves into intricate choreography and aerial straps that idealises a male being boxed in and the struggle of breaking down these walls to discover a true identity and come home to oneself.
Photo: Jym Daly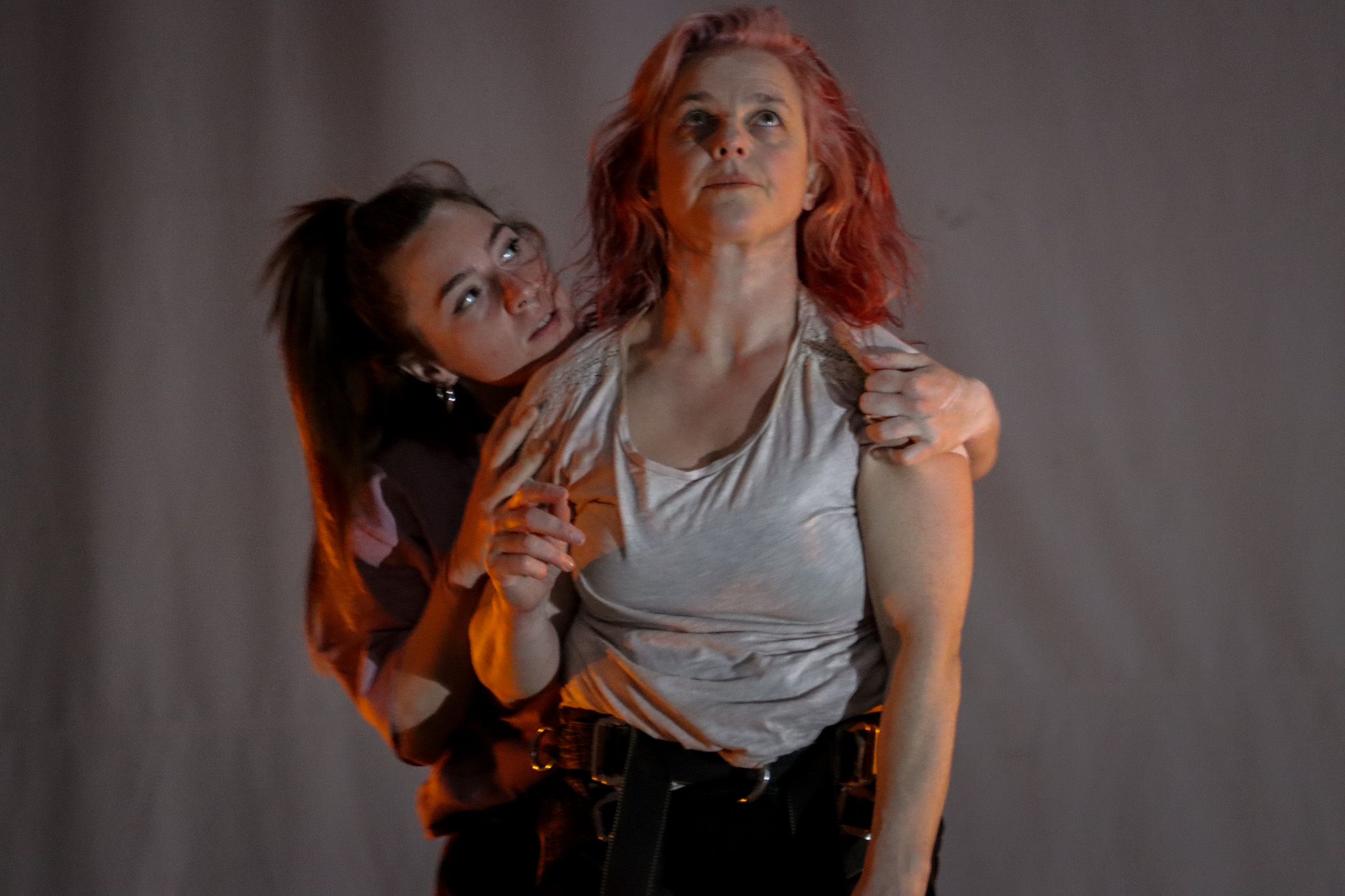 CHANTAL MCCORMICK
Chantal is the creative director of Fidget Feet and is co-producer and performer of HOME.
Chantal brings a lot of herself to her performance. Trauma, pain, suffering, female suppression, strength, freedom and religious beliefs. The aerial choreography sees Chantal being brought from a place of imprisonment to freedom, a coming HOME to a belief. Shirley Keane brings her angel-like operatic performance to this choreographed aerial piece. The angel of sorts, the light and freedom. Becoming a godly female that knows no boundaries
Photo: Jym Daly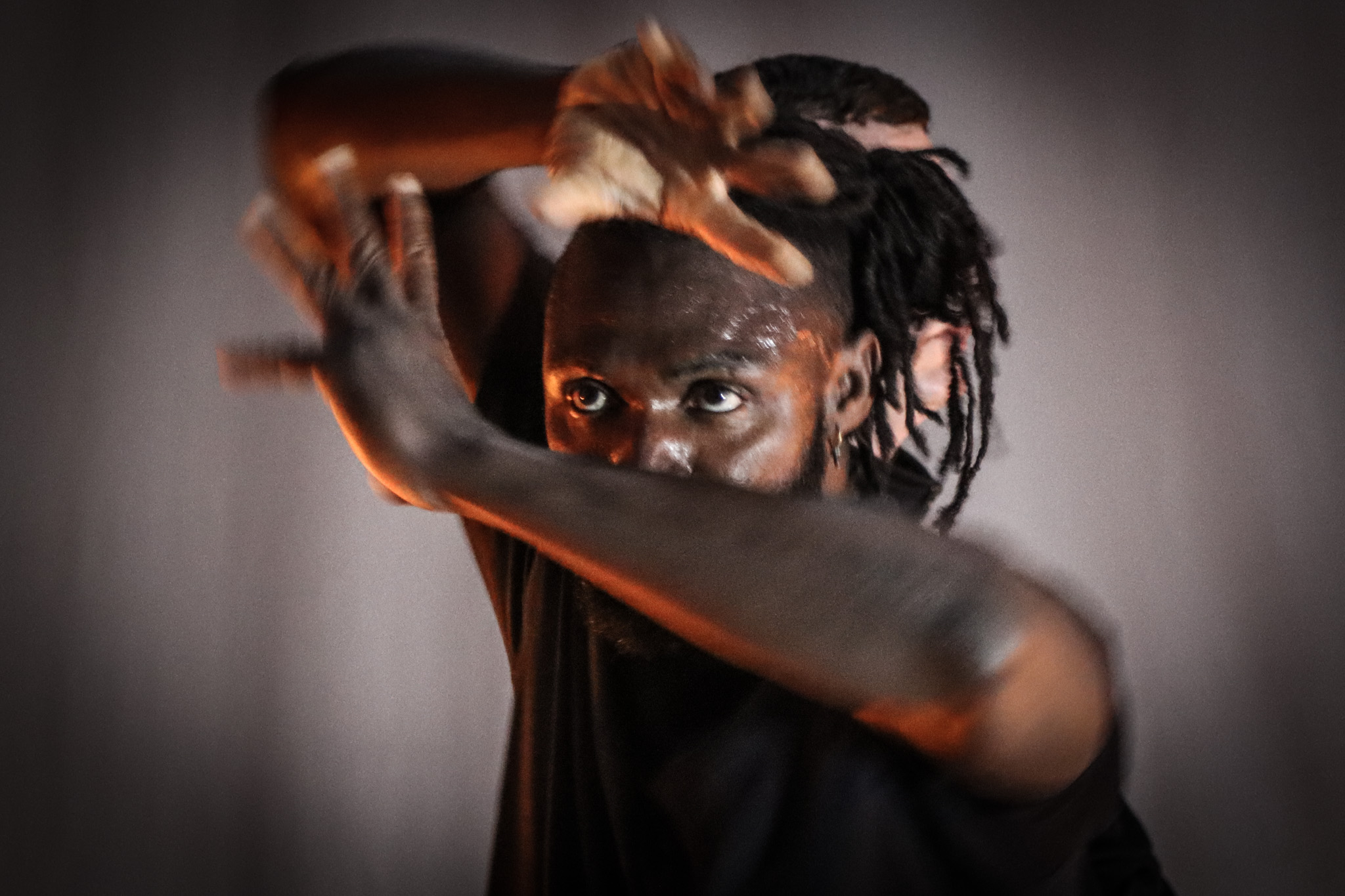 SLY (SULEMAN SODE)
Sly is pioneer of K.r.u.m.p a new hip hop dance style in Ireland.  He brings his individual dance style and energy to every performance he does. 
Slys performance in home is the comforter and carer. When things become out of control your mind seeks security and a longing to come Home to yourself. His dance style adds a hip hop twist to the performances of the other cast members as he intertwines with the aerial choreography. 
"What is a god? In the land of all gods. When stripped of all his dead!
Photo: Jym Daly 
CREDITS
Co-created and co-produced by Tobi Omoteso and Chantal McCormick of Fidget Feet Aerial Dance Theatre
Musical Director and Composer – Jym Daly co-founder of Fidget Feet Aerial Dance Theatre
Co-Writer Wilzee
Directed by Chantal McCormick
Rehearsal director Rosin Harten
Performers
Chantal McCormick, Sara Granda, Tobi Omoteso, Wilzee, Sly (Suleman Sode), Sasha Krohn, and Shirley Keane
Co-Choreography Chantal McCormick and Tobi Omoteso with cast 
Video Projections Walter Nied
Lighting Gearoid O' Hallmhurain
Turntablist BOG
Costume Design Paul Shriek
Production Manager Fintan Sweeney
Head Rigger Keylor Rojas
Rigger Pepe Francisco Espinoza

IF YOU ARE INTERESTED IN FINDING OUT MORE ABOUT THIS SHOW TO BOOK IT, FUND IT
PLEASE GET IN TOUCH WITH FIDGET FEET 
WHAT IS AERIAL DANCE?
It's Dance! It's Creative! It's flying with style! Combining athleticism & creative expression. While using low-hanging trapeze, aerial silks, spirals, hoops & cocoons. A beautiful art form, while having fun and building strength!
Wanna try it out?
Our Aerial Creation Centre in Limerick provides workshops, kids classes, adult classes & bootcamps.
WE ARE CELEBRATING 25 YEARS!
2023 marks 25 years of Fidget Feet leading the way in aerial performance in Ireland. 
We'll spend the whole year celebrating with our audiences, funders, partners, board, staff, artists, arts workers and sharing with you ALL what we do best which is Aerial Arts for ALL!