To celebrate 25 years of Fidget Feet, we are showcasing 25 of the artists within the Fidget Feet Family.
We have an outstanding and amazing company of artists many of whom have been with us for several years.
We are a family. We create
sacred arts*.
Since the beginning we have always mentored and supported aerial artists to realise their full artistic creative selves and grow as human beings together. We want to celebrate all of these connections with this page.
This page will grow as the year progresses… check back for updates regularly!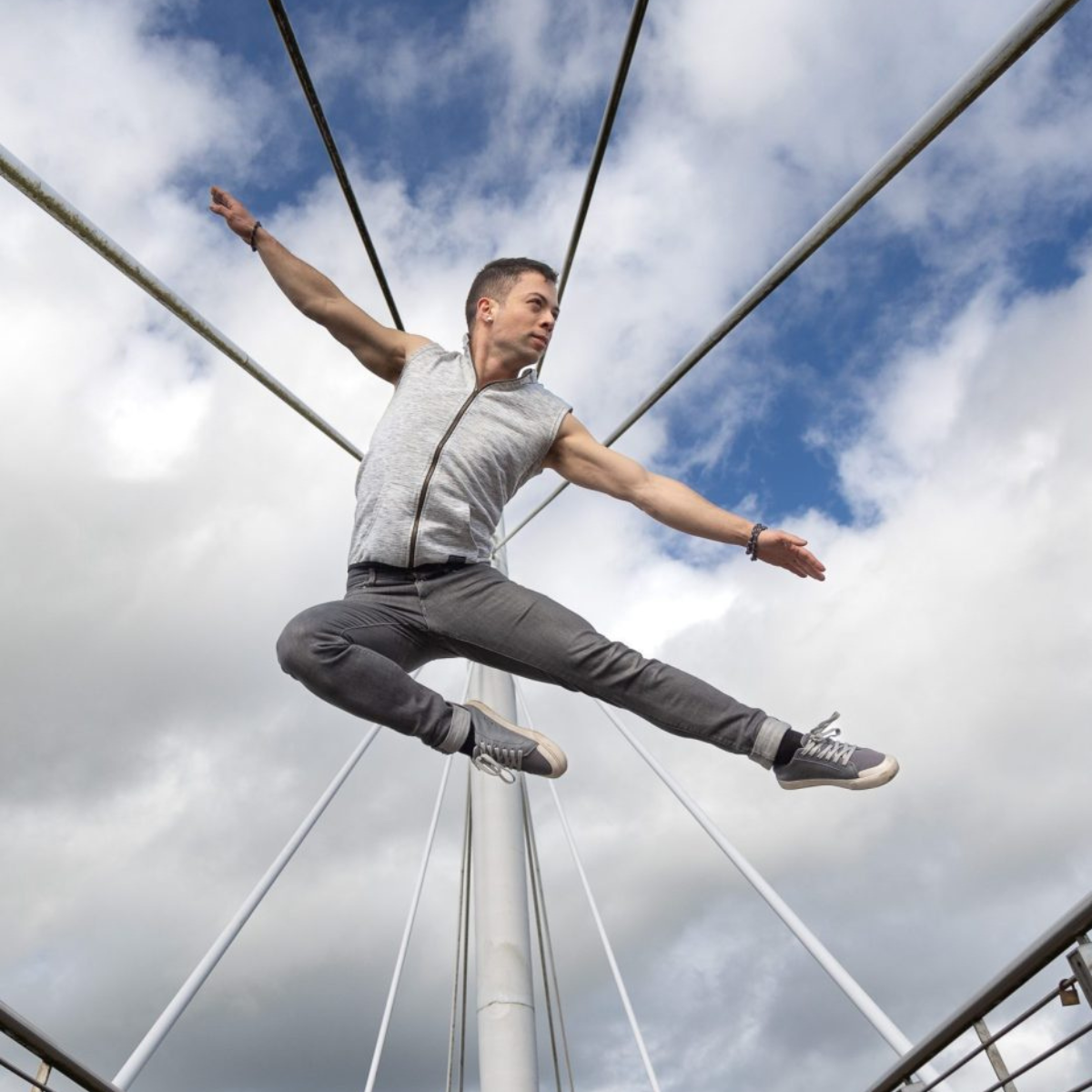 Oran Leong
There exists in Fidget Feet a care, closeness and joyful madness I've yet to find to the same degree in any other company I've worked with yet. This rare, generous and intimate treasure chest of past and present hearts is what makes Fidget Feet so special. 
A multidisciplinary artist collaborator in the genres of traditional Irish, contemporary and aerial dance, making work that crosses over fields of theatre, abstract and spectacle performance.
Oran is an associate artist with Fidget Feet
www.oranleong.com
Follow Oran on Instagram @OranLeongDance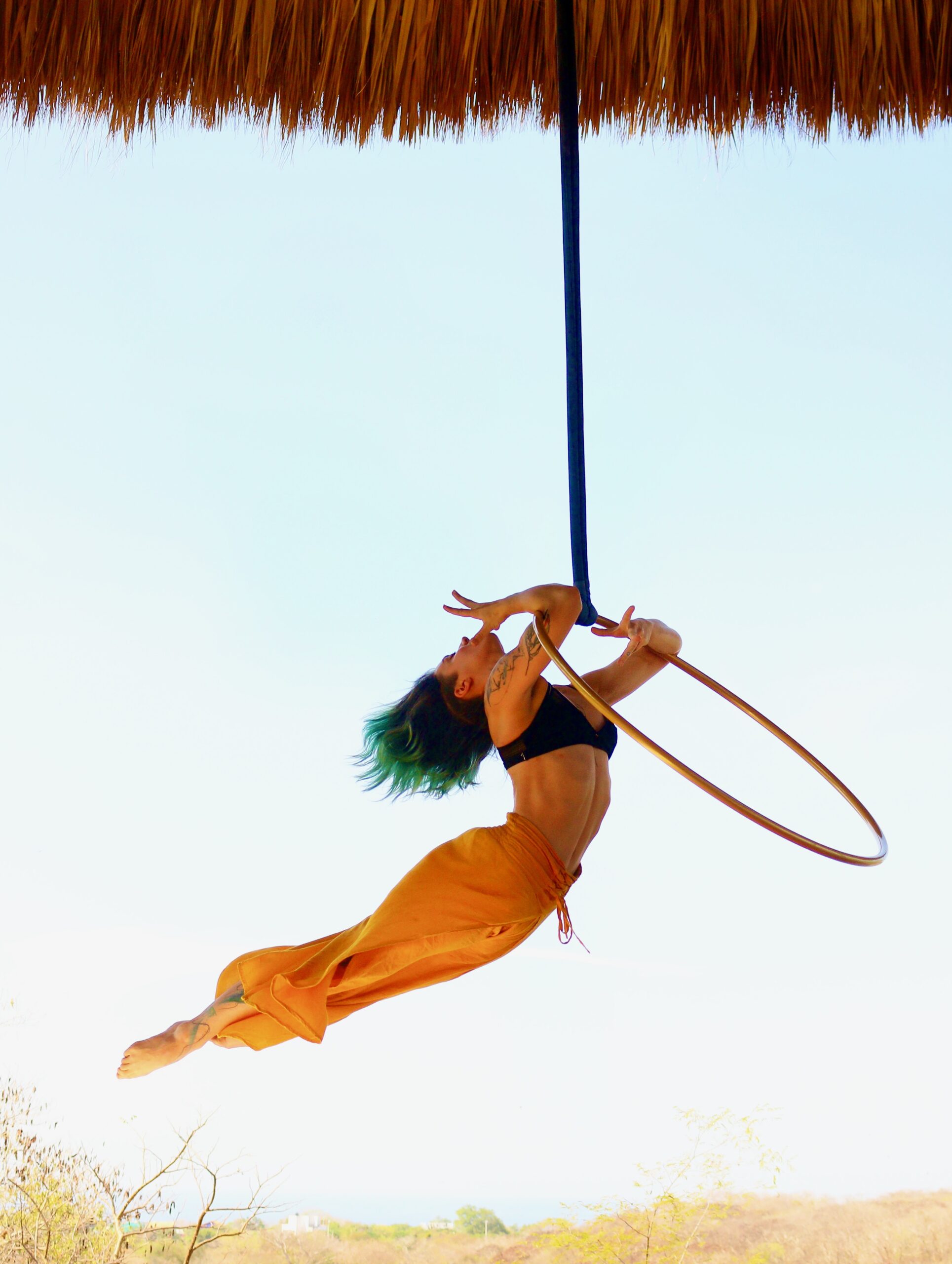 Jenny Tufts
Jenny is an American-born, Ireland-based physical artist, best known for her innovative aerial work on hoop and spiral. She is also an untrained but highly enthusiastic dancer.
I first connected with Fidget Feet as an attendee of the 2018 creative intensive program, where I made my first-ever aerial solo. Hooked on the potent mixture of ambition, silliness, and care that permeated Fidget Feet's aerial community, I attended the Irish Aerial Dance Festival the following summer, and in 2020, moved permanently to Ireland to work as a performer. The support and guidance I received from the Fidget Feet leaders and artists, both in terms of formal mentorships and deep friendships, really formed the foundation of my performance career.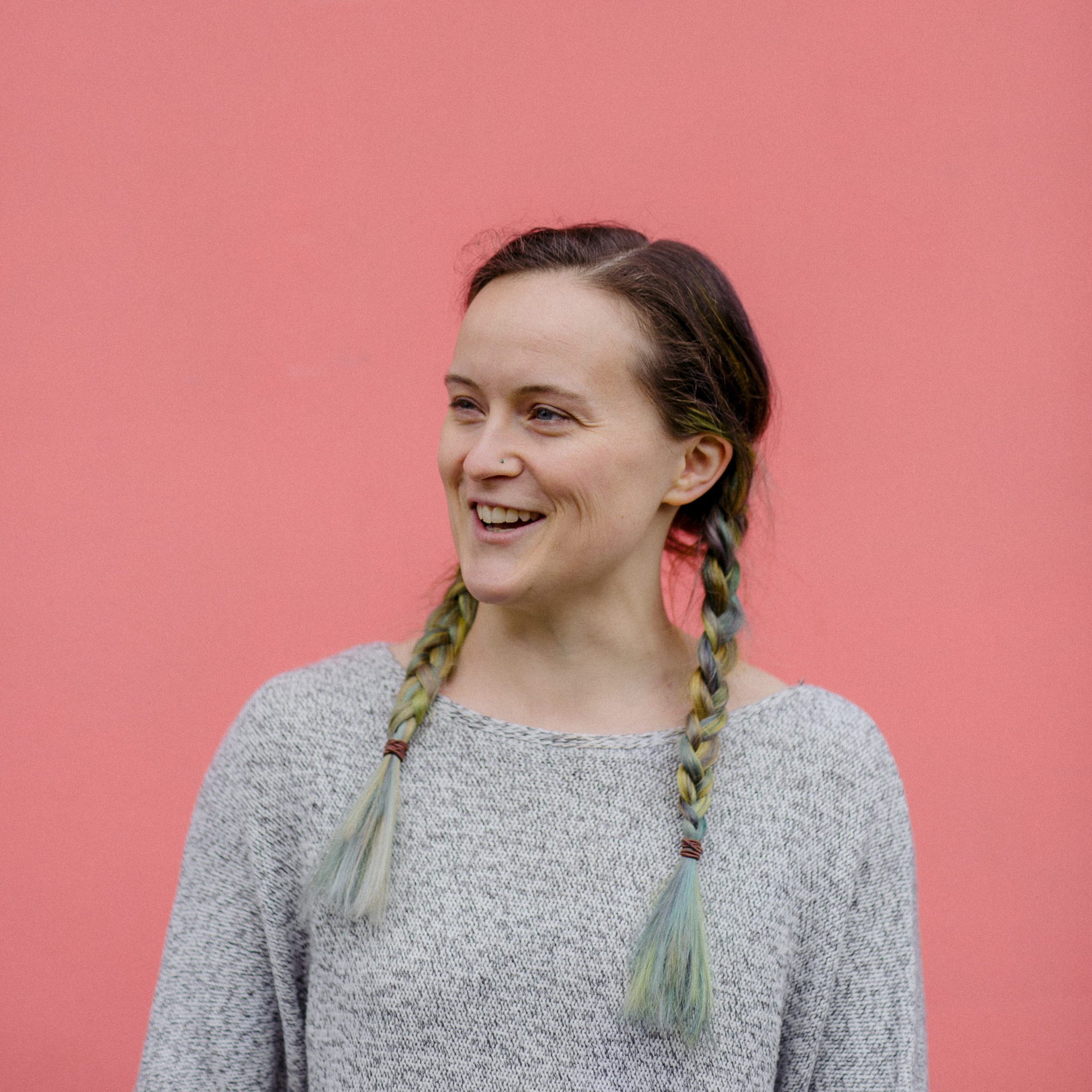 Ashton Fenix
Ashton is a multidisciplinary queer and neurodivergent artist, and the Community Engagement Officer for the House! 2023 tour.
They accidentally fell in love with trapeze whilst trying to navigate a very serious career as an actor, and now work across movement, theatre and circus.  Twelve countries and several questionable costume choices later, Ashton creates performance pieces which explore authentic communication and connection; they are currently developing techniques which combine text with physical expression. 
Their portfolio of work includes two productions with Fidget Feet, with whom they played "Flatulata, the Farting Flower Lady" in The Snow Queen, and "The Princess" in A Fairies Tail.  Alongside their work with theatre and circus companies, Ashton has also been part of several circus ensembles: The Barren Carousel, 4Play and Currach Circus, as well as producing their own work as a theatre-maker and performance artist.
From 2014-2021 Ashton ran Community Circus Lisburn, a charity offering circus workshops and performance opportunities to young people in Lisburn city, with a focus on accessibility and inclusivity.  They are a member of Vault Artist Studios, and currently live in East Belfast.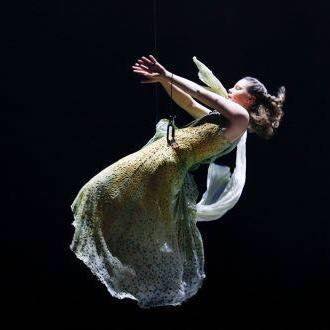 Kathryn Cooley
Kathryn (Kat) Cooley is a professional dancer and aerialist. Trained in Cornwall, she attended St. Austell College where she graduated with a distinction in her BTEC Dance qualification. She then received her BA (Honours) Degree in Performing Arts (Dance) from L.I.P.A, (Liverpool Institute of Performing Arts) in 2009. Kat has been working with Fidget Feet since 2009. Some of her personal highlights with the company include:
Firebirds – Derry, Mexico and Costa Rica
Second Coming
'Trapeze' with the Irish Chamber Orchestra RTE Centenary performance
Kat has also been involved with many of the company's training and teaching programmes over the years including IADF, Creative Intensive, Galway Community Circus Project and Clifden Arts Festival.
Kat specialises in harness based work for screen and stage. As an independent artist Kat travels the globe performing, mentoring and choreographing.
Kat is an associate artist with Fidget Feet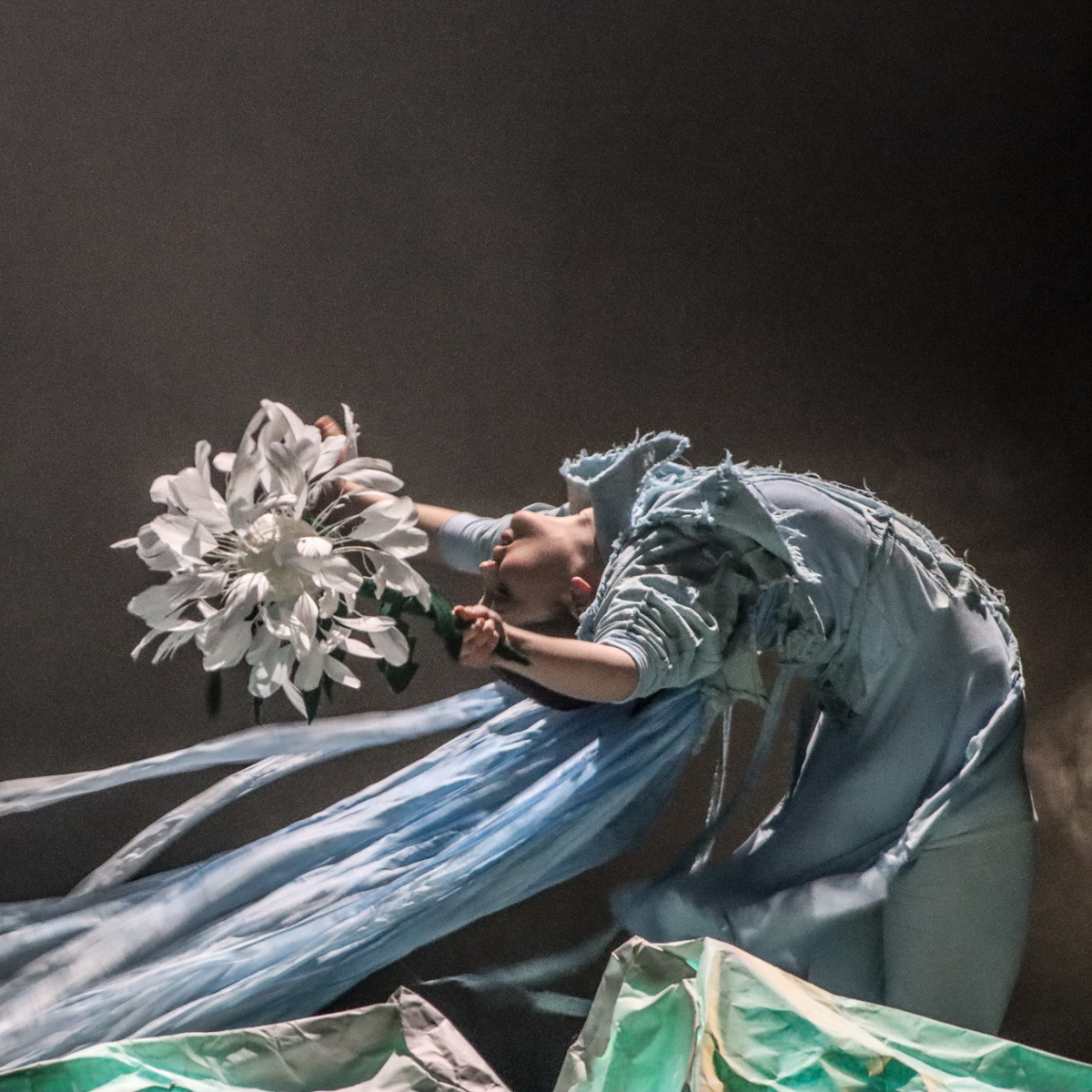 Rosie Stebbing
"I first met artistic director Chantal when I was 13 years old, at Shawbrook Youth Dance. After training abroad, I reconnected with Fidget Feet through the Soar Up program. I then joined Fidget Feet as a performer in When The Moon Spun Round. Being a part of the Fidget family has been a source of creativity, imagination, love, expansion, connection and community in my life."
Rosie graduated with a BA in Dance from ArtEZ (NL) in 2021. Since then she has performed with CoisCéim Dance Theatre and Fidget Feet, as well as creating her own work. She has most recently performed with Fidget Feet's latest production, When The Moon Spun Round.
Kathleen Doherty
"10 years ago, I got an email from Chantal asking me to come and audition for "Elves and the Shoemaker". I had maybe touched a hoop once in my life. I agreed, because I was intrigued. I should point out that at this point in time, I was absolutely TERRIFIED of heights. Being more than 1.5m off the floor would make me panic in ways that I never fully understood. I was a happy floor dancer.
I walked into the Backstage Theatre in Longford and what greeted me was a dream and a hope. Rachel Strickland and her hair being an actual Goddess. This was the start of a decade of dedication, determination and obsession with aerial dance. Not only because of Rachel, but because of the community that has been created by Fidget Feet, the love, the friendships, the open creativity and drive that the company has.
That single email changed my life in ways that still reverberate through my soul and daily life. Last year I performed every day at 7.5m with Fossetts Circus, I made a life in Portugal as an aerial dancer, I performed both my own work and with Fidget Feet on cranes, on the side of the GPO, in many theatres and I have been lucky to receive support through Island Connect and with residencies at the IACC.
Fidget Feet has created a home for me, both in my own body and with the IACC, their work and the beautiful people who surround the company."
SACRED ARTS
Sacred Arts has been practiced in one form or another, worldwide, in most times and places. Sacred arts do not identify with one artform, it is about connecting to the Source, the Creator, God, the Divine, to be a vessel that allows this sacred creativity to flow. It is a practice that heals, opens, connects or re-connects and nurtures the artists, the groups, the community and humanity. True creativity is full of the Divine.