To celebrate 25 years of Fidget Feet, we are showcasing 25 of the artists within the Fidget Feet Family.
We have an outstanding and amazing company of artists many of whom have been with us for several years.
We are a family. We create
sacred arts*.
Since the beginning we have always mentored and supported aerial artists to realise their full artistic creative selves and grow as human beings together. We want to celebrate all of these connections with this page.
This page will grow as the year progresses… check back for updates regularly!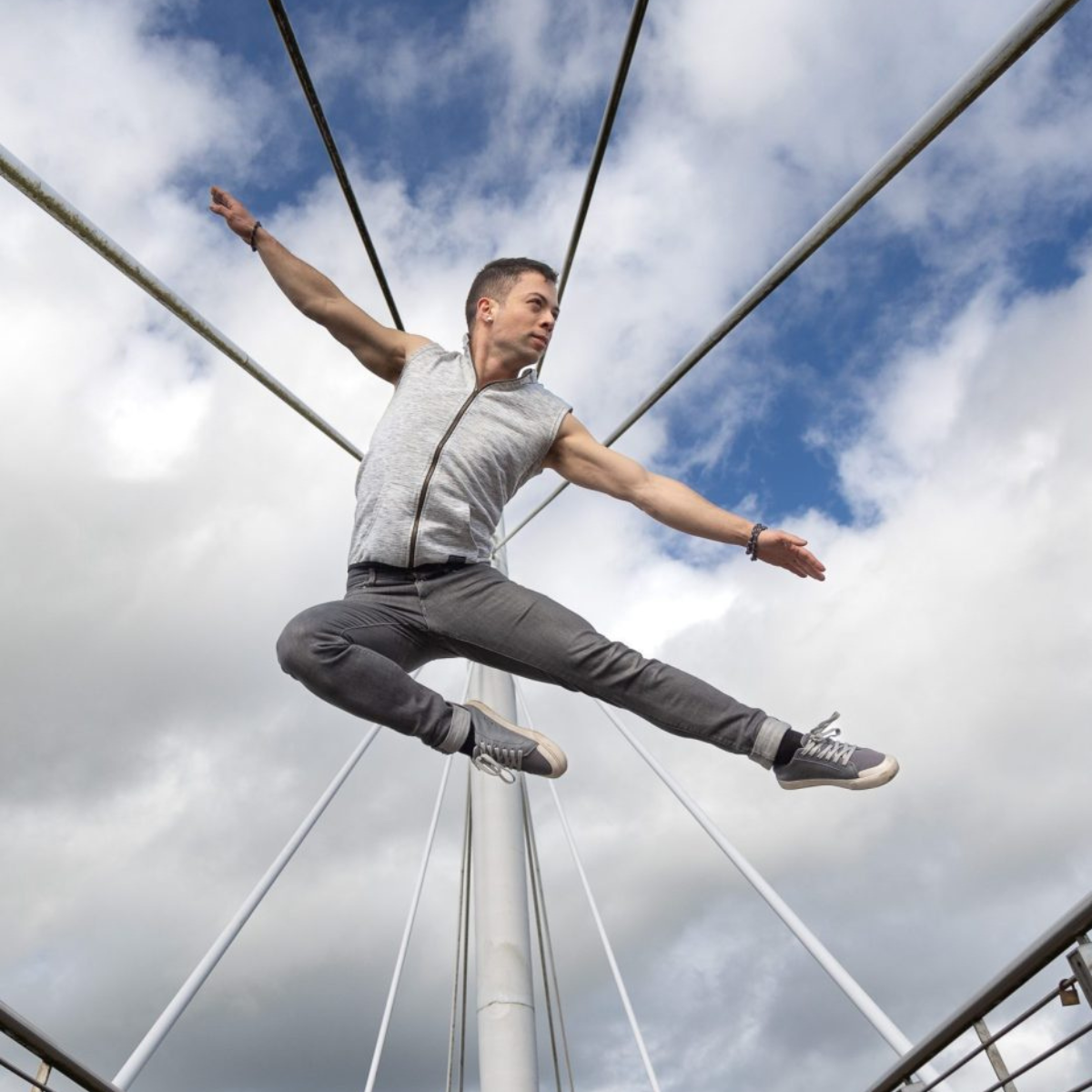 Oran Leong
There exists in Fidget Feet a care, closeness and joyful madness I've yet to find to the same degree in any other company I've worked with yet. This rare, generous and intimate treasure chest of past and present hearts is what makes Fidget Feet so special. 
A multidisciplinary artist collaborator in the genres of traditional Irish, contemporary and aerial dance, making work that crosses over fields of theatre, abstract and spectacle performance.
www.oranleong.com
Follow Oran on Instagram @OranLeongDance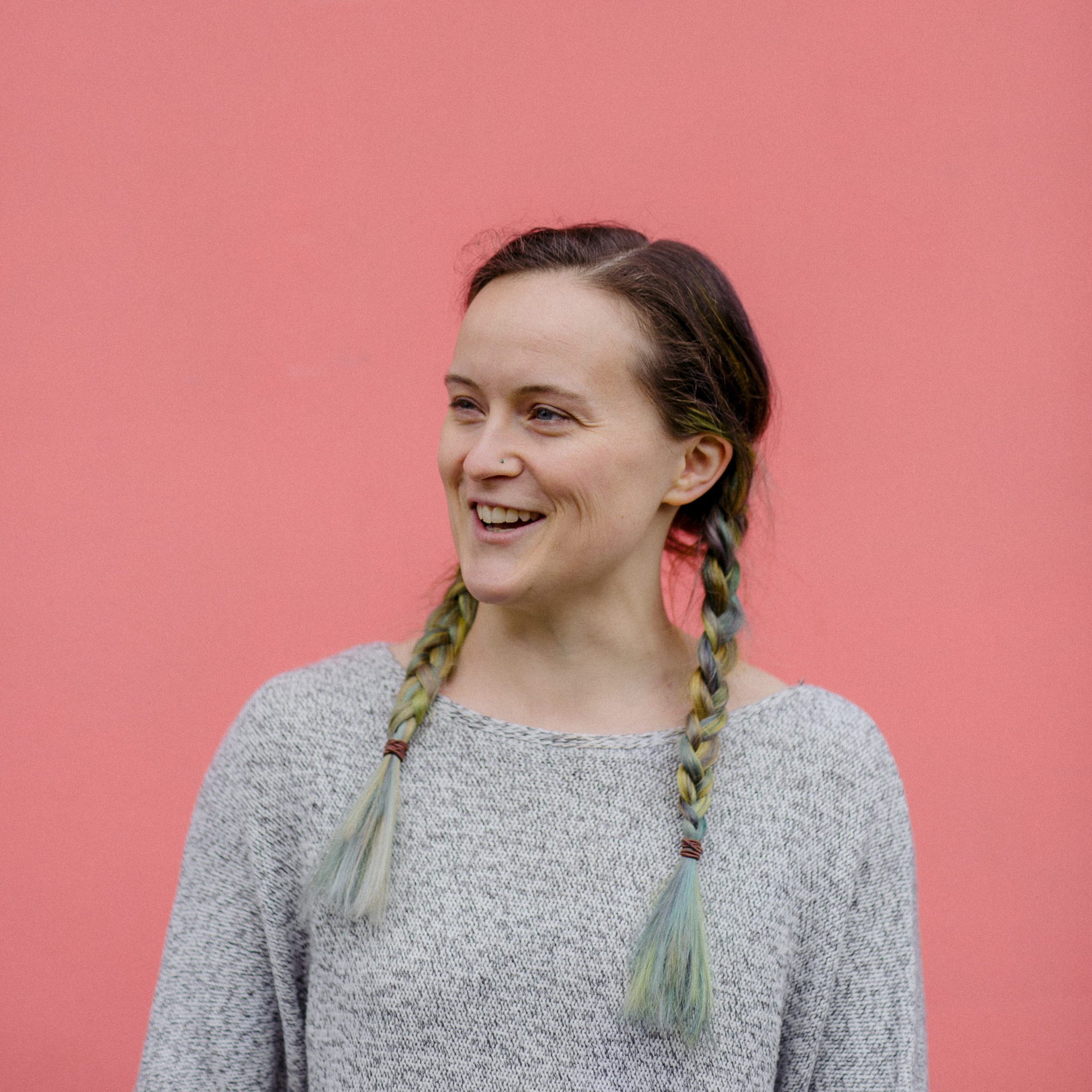 Ashton Fenix
Ashton is a multidisciplinary queer and neurodivergent artist, and the Community Engagement Officer for the House! 2023 tour.
They accidentally fell in love with trapeze whilst trying to navigate a very serious career as an actor, and now work across movement, theatre and circus.  Twelve countries and several questionable costume choices later, Ashton creates performance pieces which explore authentic communication and connection; they are currently developing techniques which combine text with physical expression. 
Their portfolio of work includes two productions with Fidget Feet, with whom they played "Flatulata, the Farting Flower Lady" in The Snow Queen, and "The Princess" in A Fairies Tail.  Alongside their work with theatre and circus companies, Ashton has also been part of several circus ensembles: The Barren Carousel, 4Play and Currach Circus, as well as producing their own work as a theatre-maker and performance artist.
From 2014-2021 Ashton ran Community Circus Lisburn, a charity offering circus workshops and performance opportunities to young people in Lisburn city, with a focus on accessibility and inclusivity.  They are a member of Vault Artist Studios, and currently live in East Belfast.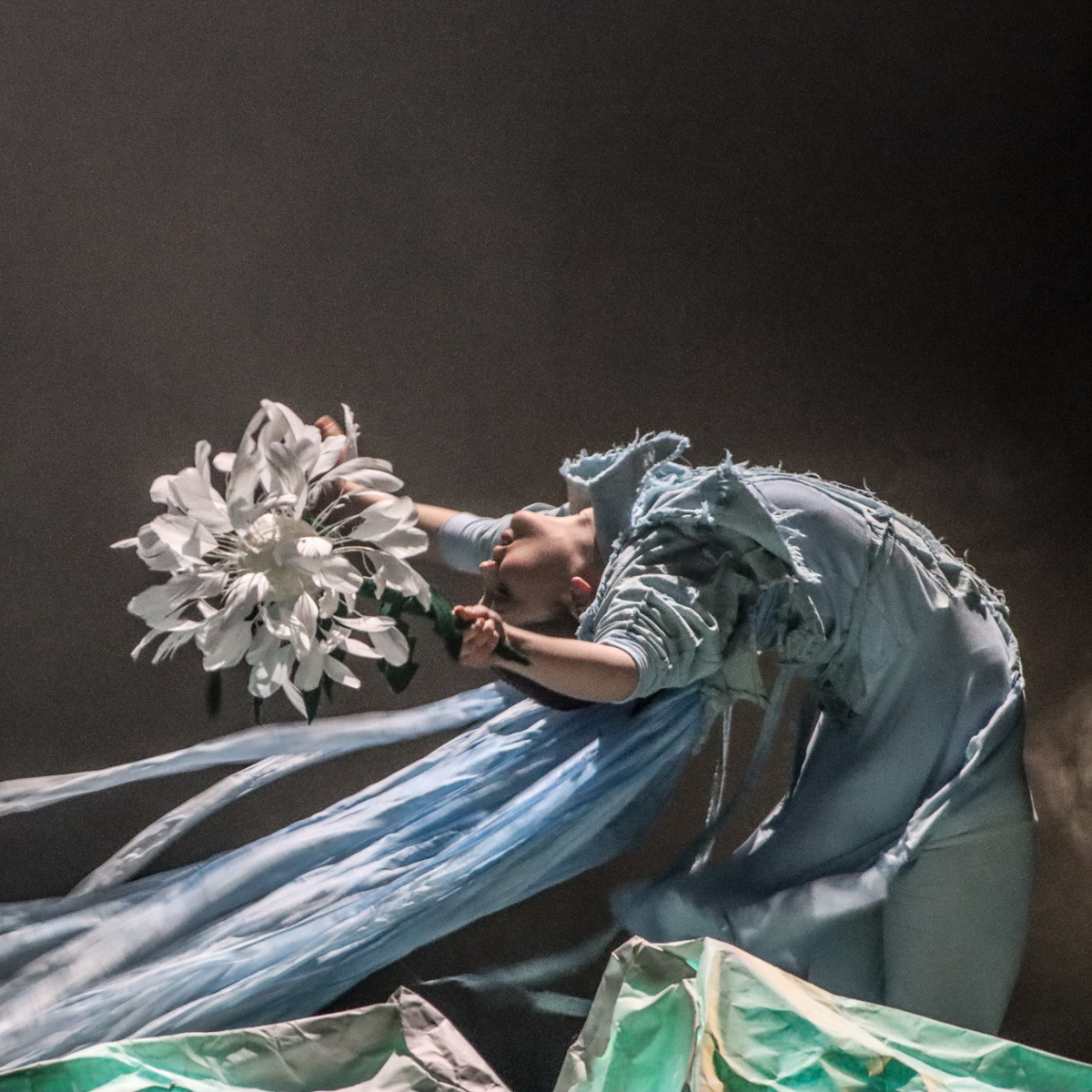 Rosie Stebbing
"I first met artistic director Chantal when I was 13 years old, at Shawbrook Youth Dance. After training abroad, I reconnected with Fidget Feet through the Soar Up program. I then joined Fidget Feet as a performer in When The Moon Spun Round. Being a part of the Fidget family has been a source of creativity, imagination, love, expansion, connection and community in my life."
Rosie graduated with a BA in Dance from ArtEZ (NL) in 2021. Since then she has performed with CoisCéim Dance Theatre and Fidget Feet, as well as creating her own work. She has most recently performed with Fidget Feet's latest production, When The Moon Spun Round.
SACRED ARTS
Sacred Arts has been practiced in one form or another, worldwide, in most times and places. Sacred arts do not identify with one artform, it is about connecting to the Source, the Creator, God, the Divine, to be a vessel that allows this sacred creativity to flow. It is a practice that heals, opens, connects or re-connects and nurtures the artists, the groups, the community and humanity. True creativity is full of the Divine.