A fun-filled drive-in spectacular, with aerial dance, circus, theatre, and bingo! 

A fun and outragous outdoor bingo spectacle show, suitable for everyone from 6 to 96!  
On tour in 2023:
Kildare 26/27 August, Cashel 16/17 September & Donegal 7/8 October
Do you like going to see shows? Have you ever played Bingo? Do you or anyone you know have a car? Would you like to play bingo in your car? Would you like to play bingo in your car AND see a spectacular aerial show involving people flying from cranes, dancers, bingo balls and a local Elvis impersonator? Then join us for HOUSE! A fun filled drive-in spectacular, with circus, theatre and bingo.
Fidget Feet returns with their bingo fever to the 1980's Royal Broadway Parish Bingo. People are dealing with the shocking news that John O'Dowd of Hollywood fame will be replacing the Royal Broadway's stalwart bingo caller of thirty-years! However there is a clash of scheduled events which leads to a whirlwind of local talent and bizarre spectacle, you'll be clutching your pearls!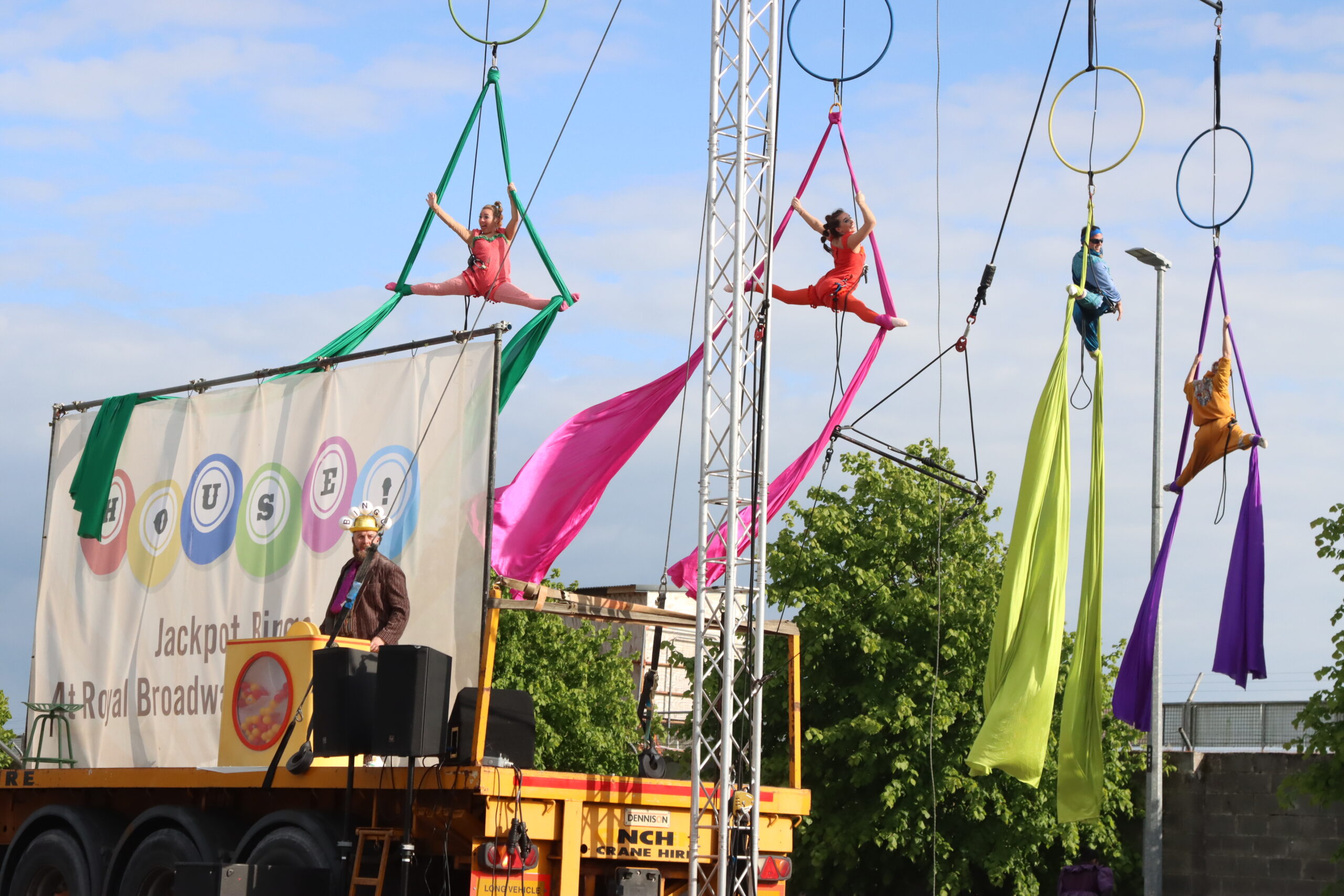 In 2020 HOUSE! wowed audiences in Clare, Limerick and Galway.  The project included 3 community residencies which included hundreds of community members, 4 workshops, 4 open days, 9 community rehearsals and 10 performances. 
The shows were staged by our skilled team in 3 venues – not only featuring our highly skilled aerial dance performers…  but also over 100 community cast participants – all performing to over a thousand people!  
It was such a huge success (and oodles of fun!) that we're bringing it back in 2023 – this time to Kildare (26/27 August), Cashel (16/17 September) and Donegal (7/8 October).
Booking information will will be avialable in the coming months, but if you want take part at any of the locations… contact us here!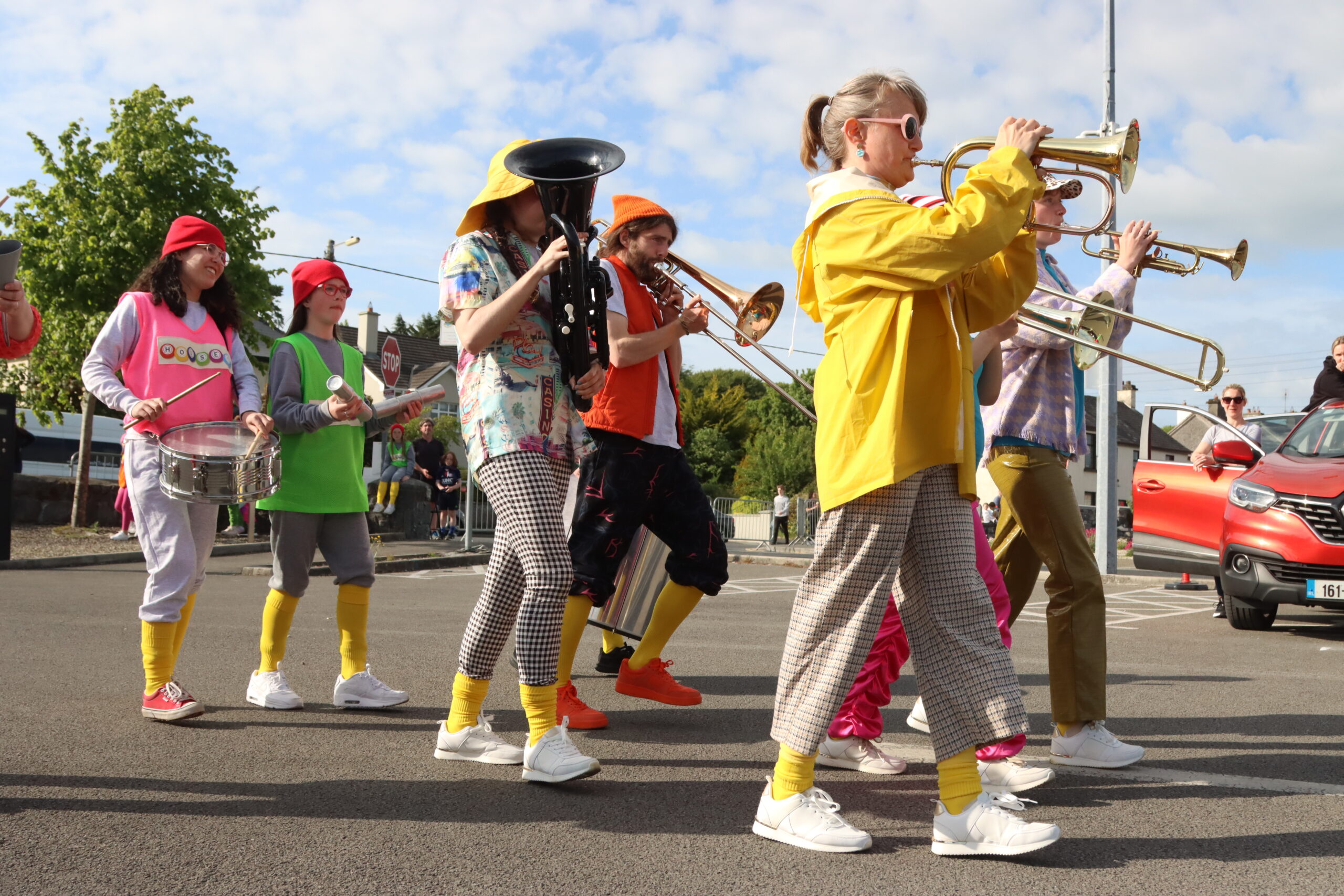 "Ladies and gentlemen, boys and girls, one and all… come along to play for the jackpot prize!
The craic is mighty, it's number 90!"
CREDITS
Written & Composed by Jym Daly
Directed & Choreographed by Chantal McCormick
Produced by Fidget Feet. Funded by the Arts Council.
Supported by Kildare County Council, Tipperary County Council, Donegal County Council.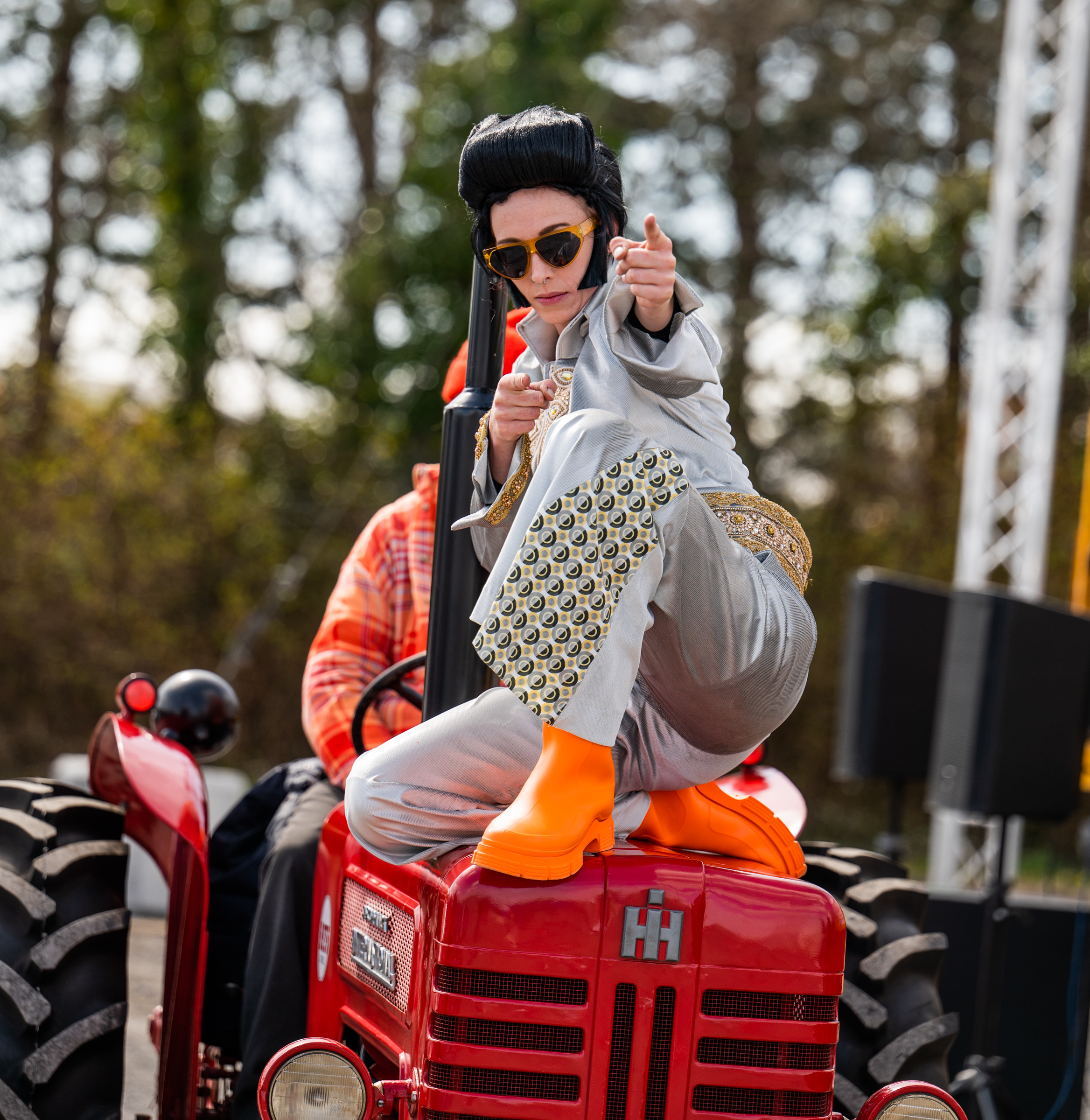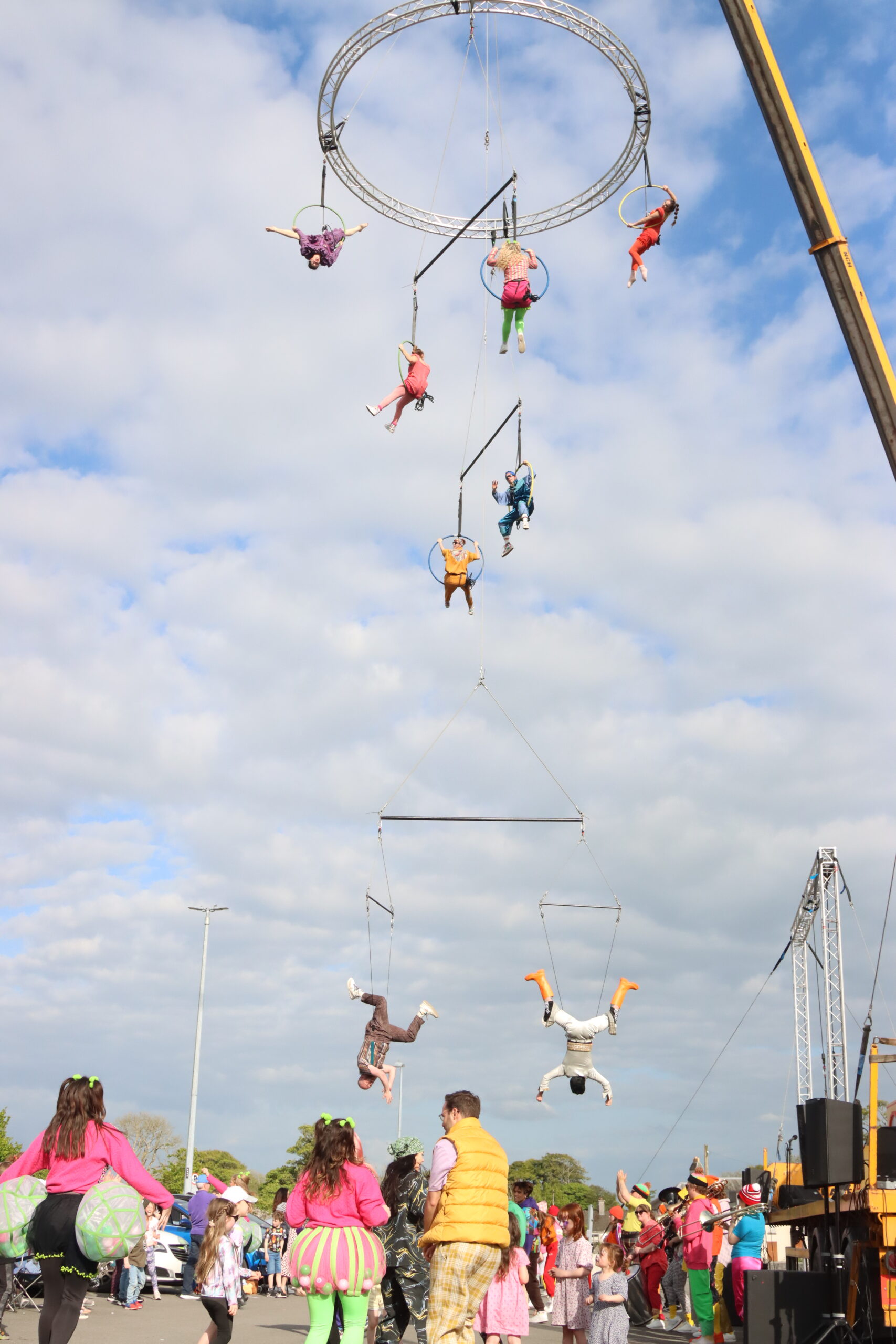 WHAT IS AERIAL DANCE?
It's Dance! It's Creative! It's flying with style! Combining athleticism & creative expression. While using low-hanging trapeze, aerial silks, spirals, hoops & cocoons. A beautiful art form, while having fun and building strength!
Wanna try it out?
Our Aerial Creation Centre in Limerick provides workshops, kids classes, adult classes & bootcamps.
WE ARE CELEBRATING 25 YEARS!
2023 marks 25 years of Fidget Feet leading the way in aerial performance in Ireland. 
We'll spend the whole year celebrating with our audiences, funders, partners, board, staff, artists, arts workers and sharing with you ALL what we do best which is Aerial Arts for ALL!