Applications now open for this intensive programme of aerial training, upskilling, rehearsals, performances, networking and development for dancers
Applications close 28 February 2023
Soar Up is a programme created by Fidget Feet that aims to bridge the gap between dance education and professional aerial dance practice in Ireland. 
The first SOAR UP project was in 2022 and the training happened alongside Fidget Feet's HOUSE production – an outdoor drive-in bingo show with aerial and theatre. Soar up is inspired by the highly successful Step Up Dance Project.
Soar Up 2023 will focus on dance graduates by supporting them through the often difficult and uncertain period of pre-professionalism. The programme will offer this unique opportunity to 3 dancers based on the island of Ireland over the course of 14 weeks between 7th August – 15th October 2023.
The program will be based at the Irish Aerial Creation Centre in Limerick where the majority of the training & rehearsals will take place. With open days with community groups and shows in Kildare, Tipperary, and Donegal
APPLICATIONS
We are seeking applications from dance graduates and emerging artists. You must be resident in Ireland and be available for the dates outlined below.
Please include:
Your name and contact details

A short video link (YouTube or Vimeo) of a dance solo / improvisation /showreel
A video link (max 4 minutes) of yourself telling us:
– Who you are and where you are from.
– Tell us about any other skills along-side contemporary dance: i.e Irishdancing, social dancing, cheerleading, hip hop, play music etc.
Your movement history/what you studied and where.
Why you think Soar Up will benefit you.
Where you hope to be in 3 year's time.
IMPORTANT DATES
Applicants must be available for
1st May – 13th May (2 weeks induction)
Sat 20th May, Sat 27th May, Sat 17th June, Sat 24th June and Sat 1st July (Open days)
7th Aug – 15th Oct (10 weeks for program)
Submission deadline is 6pm, 28th Feb 2023
Successful applicants will be informed by 6th March 2023
If you would like more information about SOAR UP, please contact us at engage@fidgetfeet.com.  No question is a silly question! 
SOAR UP is part of Circus? Bingo! residency programmes produced by Fidget Feet with Kildare County Council, Tipperary County Council and Donegal County Council. Funded by The Arts Council's Invitation to collaboration scheme and local authority partners. We are always reaching out to artists to join the Fidget Feet family.
Fidget Feet are an aerial circus performance company from Ireland. We tell our stories anywhere we can think of. In theatres, from cranes, hidden in forests, or swinging from buildings all over the world. Our performances are for everyone and we love to find new ways of telling our stories to new people. Fidget Feet are celebrating 25 years this year.
IACC is the National home for aerial arts, We opened our doors in 2015 in Limerick. We offer aerial classes to local communities, we offer residencies and training courses to aerialists and circus artists nationally and international. We also offer aerial to students at the Irish world academy of music and dance in the University of Limerick since we opened.
Fidget Feet is committed to running this as an annual intensive programme of aerial training, upskilling, rehearsals, performances, networking and development for dancers who have completed some form of professional dance training. It is also open to any dancers that has some aerial skills it's not compulsory to have aerial skills.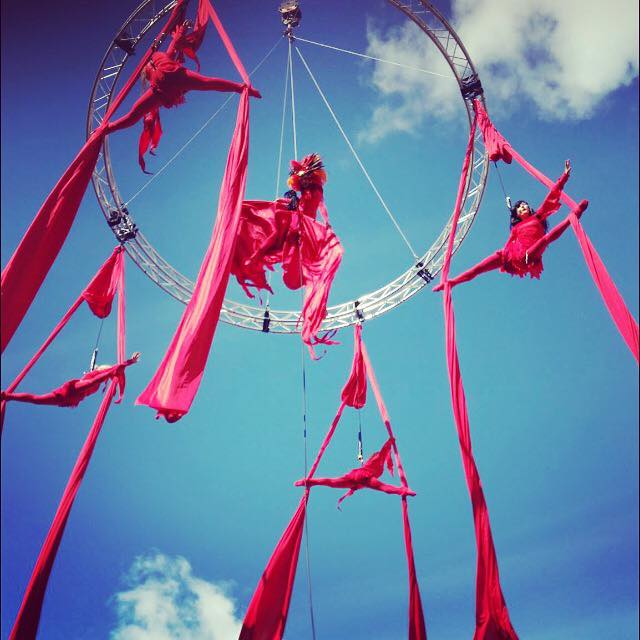 INCLUDED IN THE PROGRAMME
Each Soar up candidate gets to share their dance skills by offering a morning dance class to each other.
Aerial technique classes will be taught at the Irish Aerial Creation Centre by one Fidget Feet's aerial dancers, cocoon, aerial dance trapeze, hoop, fabric, rope, spirals and vertical dance
Creative labs to work on an aerial group or solo piece.
Access to free open training and aerial equipment.
Opportunity to engage in the creative process of Fidget Feet.
Training to fly from a crane.
Training as understudies with Ireland's national aerial dance company.
Core dance performance roles alongside local community groups in Fidget Feet's 2023 production 'HOUSE!' Alongside Fidget Feet associated artists and under the artistic direction of Chantal McCormick.
Work with local communities as part of open days and workshops
A weekly stipend for accommodation, travel and living costs. Travel costs and small fee for the 5 open days from 20th May to 1st July.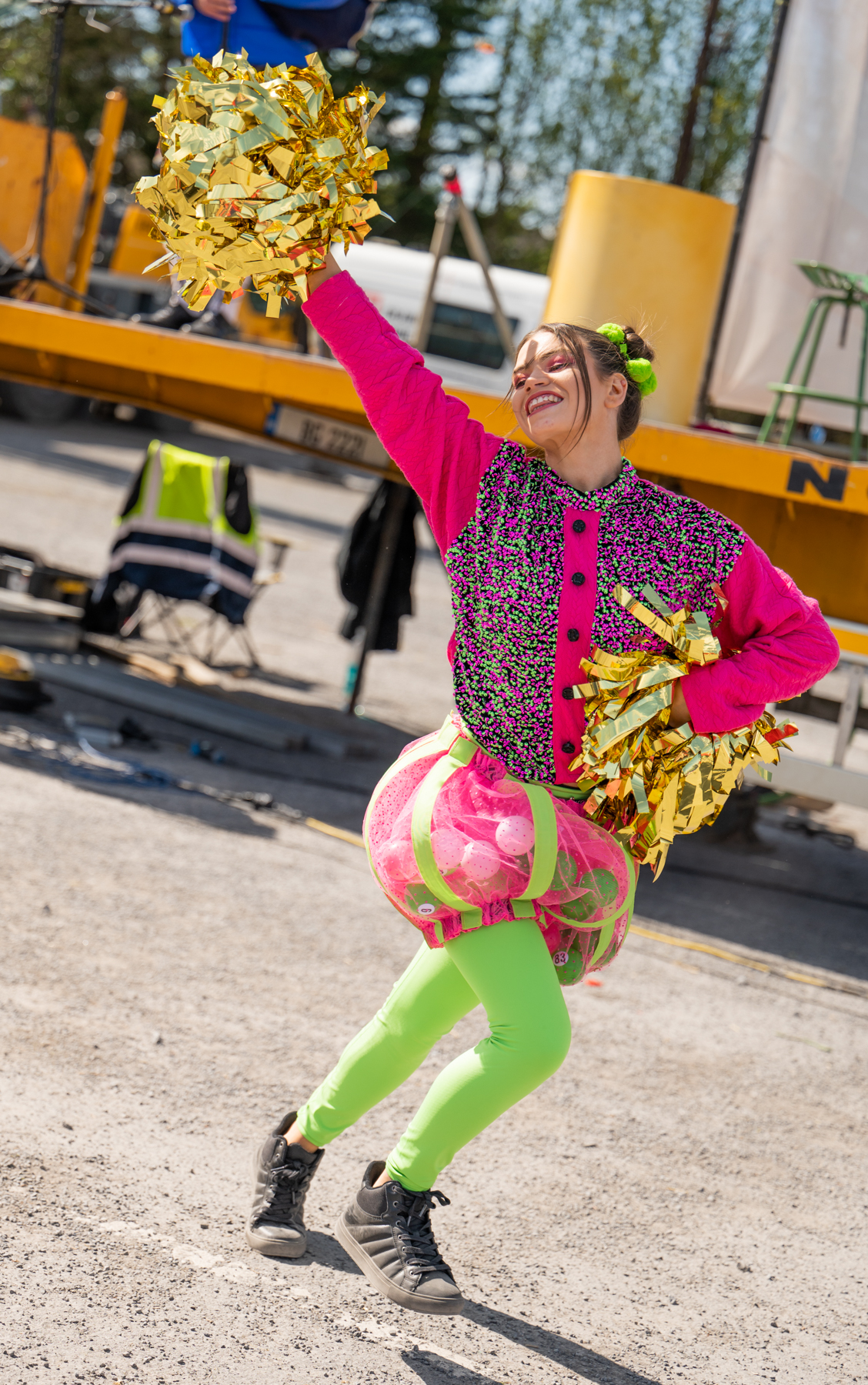 "I find aerial dance incredibly beautiful and exciting, and had always wanted to have the chance to explore it. I didn't think that would be possible, as it is difficult to find time for aerial training alongside dance training – however, Soar Up seemed like the perfect opportunity to try something which I had always wanted to do"
WHAT IS AERIAL DANCE?
It's Dance! It's Creative! It's flying with style! Combining athleticism & creative expression. While using low-hanging trapeze, aerial silks, spirals, hoops & cocoons. A beautiful art form, while having fun and building strength!
Wanna try it out?
Our Aerial Creation Centre in Limerick provides workshops, kids classes, adult classes & bootcamps.
WE ARE CELEBRATING 25 YEARS!
2023 marks 25 years of Fidget Feet leading the way in aerial performance in Ireland. 
We'll spend the whole year celebrating with our audiences, funders, partners, board, staff, artists, arts workers and sharing with you ALL what we do best which is Aerial Arts for ALL!